Look at these easy spinach and egg muffins! a super quick breakfast option that's both filling and healthy, so tasty, and easy breezy. They're a perfect way to start your day on the right foot.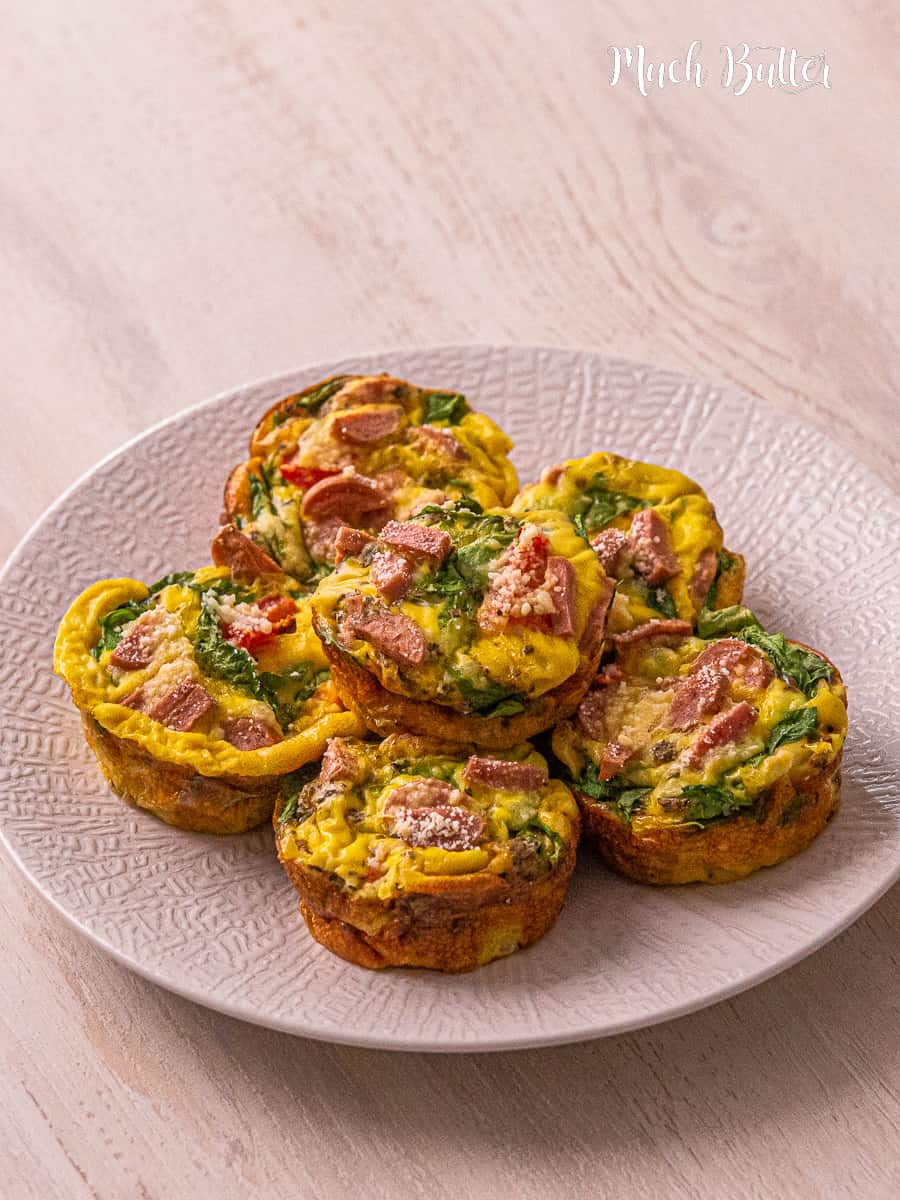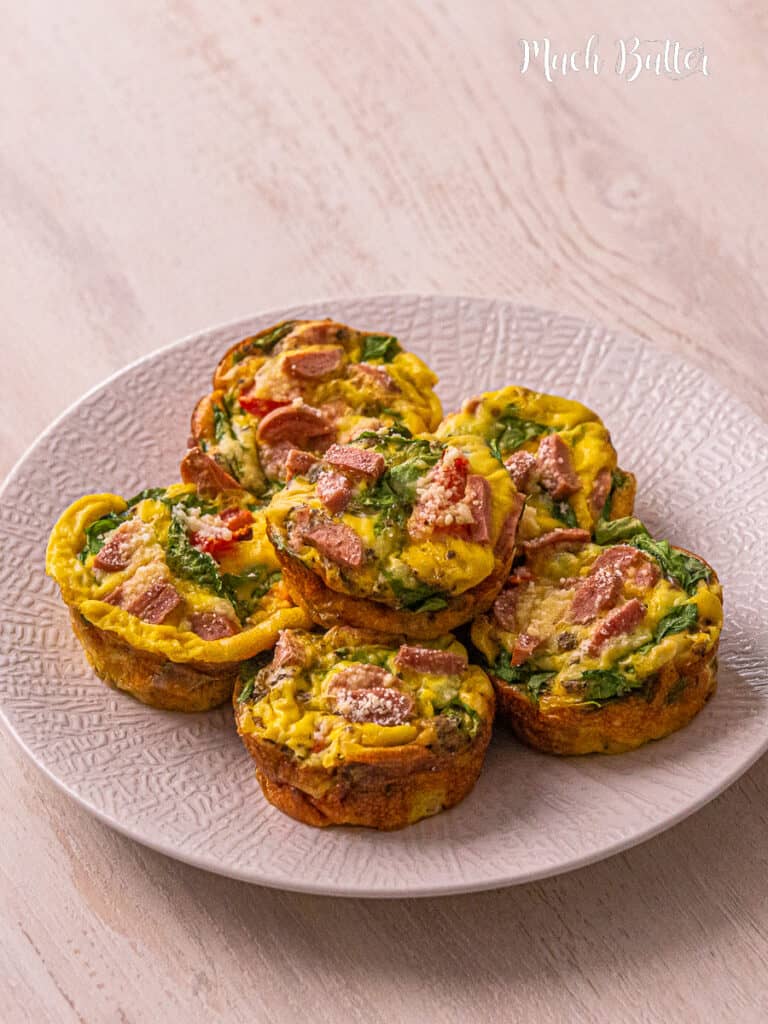 Looking for a quick and easy breakfast option that's both nutritious and delicious? Look no further than easy spinach and egg muffin! These muffins are packed with protein and veggies,. This recipe is perfect for any skill level, even you don't need some skill except your willingness to cook. Plus, it's healthy, hurry, and versatile, so you can mix and match ingredients based on your mood.  Simply pop them in the oven or microwave for a few seconds to warm them up, such a a great on-the-go breakfast option and you're ready to start your day!
Fun fact about Spinach and Egg Muffins
Did you know that having spinach and egg muffins for breakfast is one of the healthiest and most nutritious options available? These muffins are a fantastic way to obtain vital vitamins and minerals. Spinach, which is a leafy green vegetable, is low in calories but packed with nutrients such as antioxidants, vitamin A, C, and K, magnesium, and iron, making it ideal for maintaining a robust immune system.
Additionally, eggs provide a wealth of protein to fuel your day, as well as healthy fats. Eggs are rich in protein, which can help keep you feeling full and satisfied throughout the morning. Furthermore, they contain vitamin D, which is essential for healthy bones and teeth, and choline, a nutrient that is critical for brain health. Eggs are an excellent source of protein, providing essential amino acids for muscle health. Spinach and egg muffins are not only tasty but also incredibly nutritious, containing iron, protein, fiber, and other essential nutrients.
Spinach and eggs are an unbeatable duo when it comes to a nutritious and delectable breakfast choice. What's more, these muffins are a breeze to whip up – simply combine a handful of basic ingredients, transfer the mixture to a greased muffin tin, and bake for a quick 20 minutes. These delectable and wholesome muffins can help prepare your body for any challenges that come your way. Additionally, they are a convenient choice for hectic mornings since they can be prepared in advance and reheated effortlessly in the microwave.
Ingredients of Easy Spinach and Egg Muffins
Eggs
Milk
Spinach
Compliment condiments; Cherry Tomatoes, Red Bell Pepper, Garlic and Onion (add or reduce as your taste)
Topping; Sausage and Parmesan Cheese as extra protein
Spices; Oregano, salt, and Pepper to enhance the flavor
How to make Easy Spinach and Egg Muffins
To make these delicious easy spinach and egg muffins, there are a few simple and easy (like my title) steps that need to be followed.
First and foremost, preheat your oven to 356°F (180°C), and then grease a muffin tin with cooking spray or butter. Next, take a bowl and whisk the eggs with a pinch of salt and pepper until they become frothy. After that, in a separate mixing bowl, combine the eggs, milk, salt, and black pepper until well mixed.
Actually, you can do preparation a meal first before being ready for cooking it will give you an easier step for next time, (if you finished the chopping step skip this part) In another step, chop the garlic, onion, red bell pepper, and sausage into small pieces, and then cut the cherry tomatoes into four pieces each.
Following that, add the chopped spinach, grated cheese, salt, and pepper to the bowl and stir to combine all the ingredients. To assemble the egg muffins, arrange the chopped garlic, onion, and red bell pepper in the muffin cups. Next, place spinach and cherry tomatoes on top of the vegetable mixture.
After that, pour in the whisked egg mixture and sprinkle parmesan cheese and sausage on top. Then, bake the muffins for 20-25 minutes, until they are fully cooked and slightly golden on top.
Once they are done, remove the muffins from the oven and let them cool for a few minutes before removing them from the muffin tin.
Finally, serve the egg muffins while they are still warm and enjoy their deliciousness!
Interested to make this recipe?
Let me know your result by uploading pictures and tagging us on Instagram at Much Butter and Pinterest. Do not forget to see and follow our new Tiktok Account.
For cooking videos, check and subscribe to our Youtube page. you can join our email for the latest idea menus.
Thank you, your supports are so much appreciated 💕
SEE OTHER BREAKFAST IDEAS:
Written by Silni Asfia
Spinach and Egg Muffin
Ingredients
4

Eggs

½

cup

Milk

1

cup

Spinach

½

cup

Cherry Tomatoes

½

Red Bell Pepper

3

clove

Garlic

½

Onion

1

tsp

Oregano

2

Sausage

3

tbsp

Parmesan Cheese

Salt

Pepper
Instructions
Preheat oven to 356°F (180°C)

In a bowl, whisk eggs with a pinch of salt and pepper.

Chop the garlic, onion, red bell pepper, and sausage into small pieces. Cut the cherry tomatoes into 4 pieces each.

Arrange the chopped garlic, onion, and red bell pepper in the cup. Add spinach and cherry tomatoes on top of the vegetable mixture. Pour in the whisked egg mixture, then sprinkle them with parmesan cheese and sausage.

Bake egg muffin for 25 minutes.

Best served while the egg muffins are still warm. Enjoy!