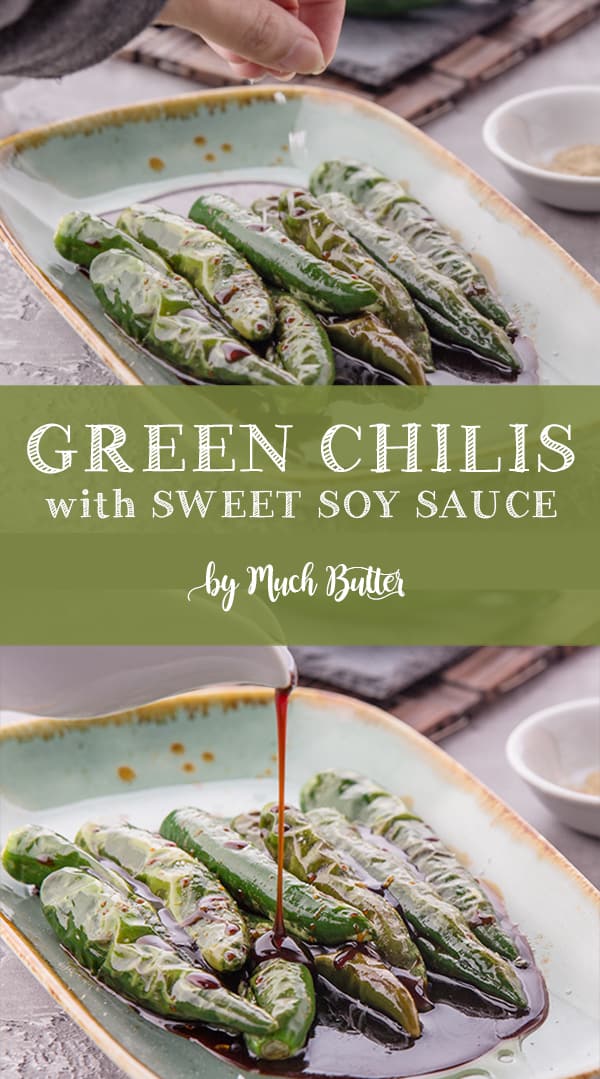 This green chili with sweet soy sauce is weirdly delicious and simple!
Our mom quite often cooks green chili with sweet soy sauce. Usually after she is home after long days working at our farm at Ciwidey. My mom usually serves this recipe along with another sundanese dishes. For example traditional fried chicken (will share the recipe soon!), fried tofu, fried salted fish, sambal, and karedok. When I first tried this green chili with sweet soy sauce, I felt so weird because I don't understand why she used chilis as main ingredient for a dish. And the ingredients are soooo simple. And weirdly the taste is not that spicy and very delicious. A type of food that you won't get bored easily.
The outside of the green chili is crunchy and you get that smoky taste from frying it, the inside is soft because we cut the chilis vertically in one side so the sauce is seeping through. Kind of textures that I love in a food.
Don't forget to use large green chilis, because it's actually not that spicy (it's even not spicy for my taste). But if you aren't getting used to spicy food, you can discharge the seeds.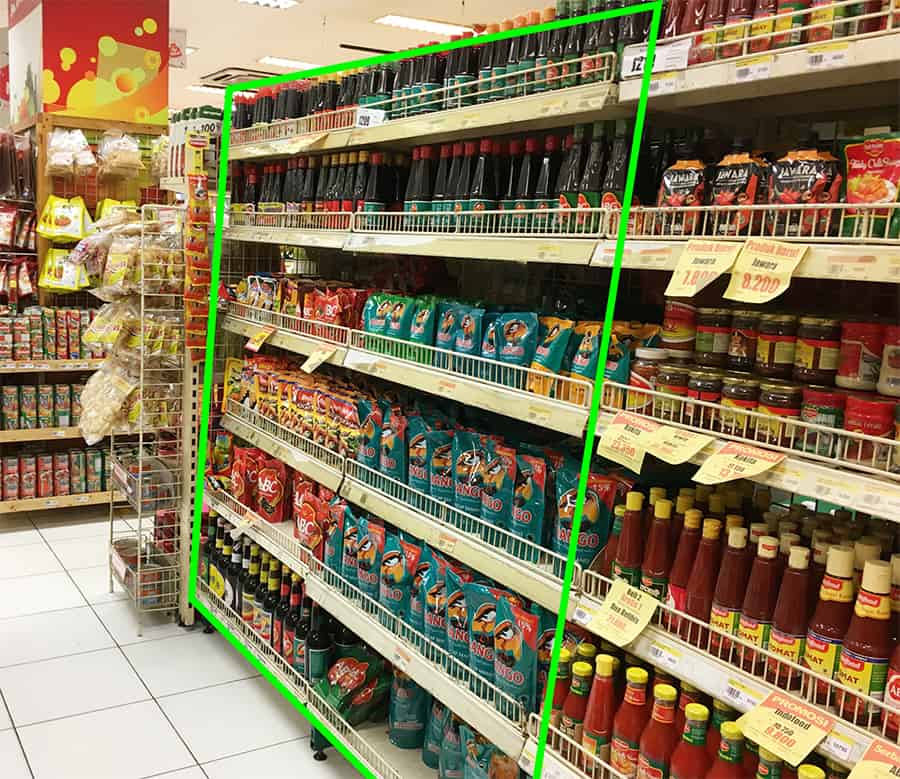 For the seasoning, it's sweet soy sauce based.
Just fyi sweet soy sauce or kecap manis, as we Indonesian call it, is sold much more than regular soy sauce in Indonesia. You can see that from shelves in every supermarket is dominated by kecap manis rather than regular soy sauce.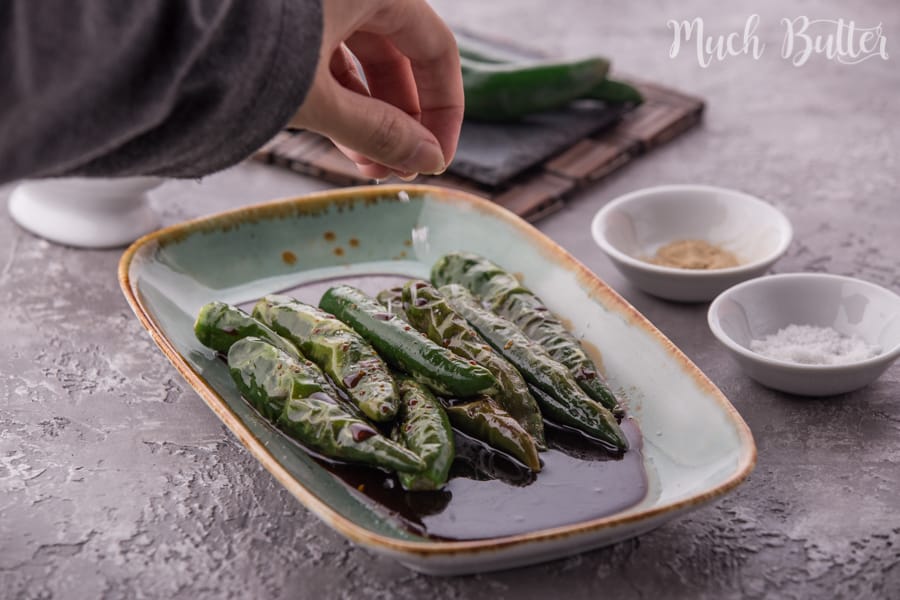 [youtube https://www.youtube.com/watch?v=maWcZTVJBGk&w=640&h=360]
You can serve this recipe with warm rice and seasoned tuna with coconut milk sauce. Soo good.
If you want to make this recipe and get the instructions as clearly as possible, you can save our recipe and watch the tutorial video. So easy, I'm really sure you can make it!
— Hani
Green Chilis with Sweet Soy Sauce
Ingredients
10

green chili peppers

1/4

cup

sweet soy sauce

1/4

cup

cooking oil

salt

pepper
Instructions
Cut half of green chili pepper vertically in one side.

In a large non-stick skillet over a medium-high flame, heat oil. Add the chili pepper and cook until they're lightly browned on the bottom, 2 to 3 minutes. Stir and continue cooking until the chili pepper are lightly softened.

When the chili pepper are cooked, place them on the plate and pour the sweet soy sauce.

Sprinkle some salt and pepper.