Spicy Taichan Chicken Satay is one of viral dish from Indonesia since 2016. Try this spicy and refreshing recipe! It's suitable for you who doing Keto diet.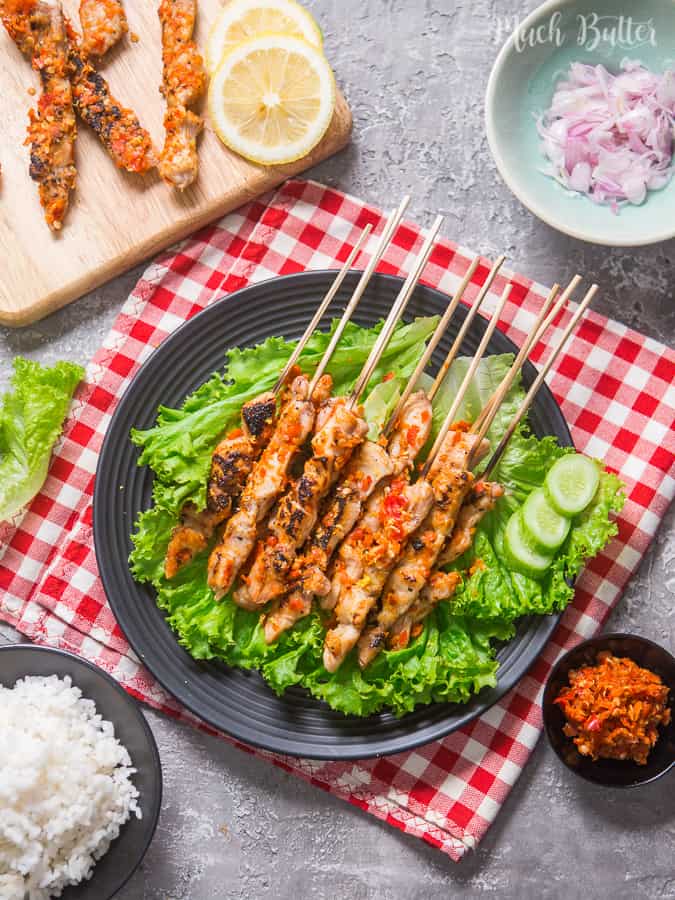 Have you ever heard about taichan satay? It's one of popular food from Indonesia since 2016.
Usually Indonesian satay uses beef, chicken or goat meat. The meat is marinated with sweet soy sauce and grilled on a skewer. Then served with peanut sauce and sweet soy sauce. The difference between common satay and Taichan satay lies in the sauce and how we grill it. Taichan satay sauce is made of crushed chili, salt, chicken stock powder, and lime juice. The meat is usually grilled and seasoned only with salt.
There are number of stories how this recipe was created. Although the truth has not been confirmed, we are sure one popular story.
Initially, there was a young couple. The man is come from Japan while the woman is a native Indonesian. They wanted to buy satay in the Senayan area, Jakarta, around 2012. The Japanese man claimed he didn't like the typical Madurese peanut sauce which is actually an original sauce for Indonesian satay. He also took the initiative to grill the chicken satay only seasoned with salt. After being cooked, he asked for chili paste and lime to the restaurant owner as a satay companion.
The restaurant owner asked what the satay was called. And then the Japanese man answered "sate taichan", without knowing the reason behind the selection of the name. Then after that the restaurant owner replace the original satay menu with taichan satay.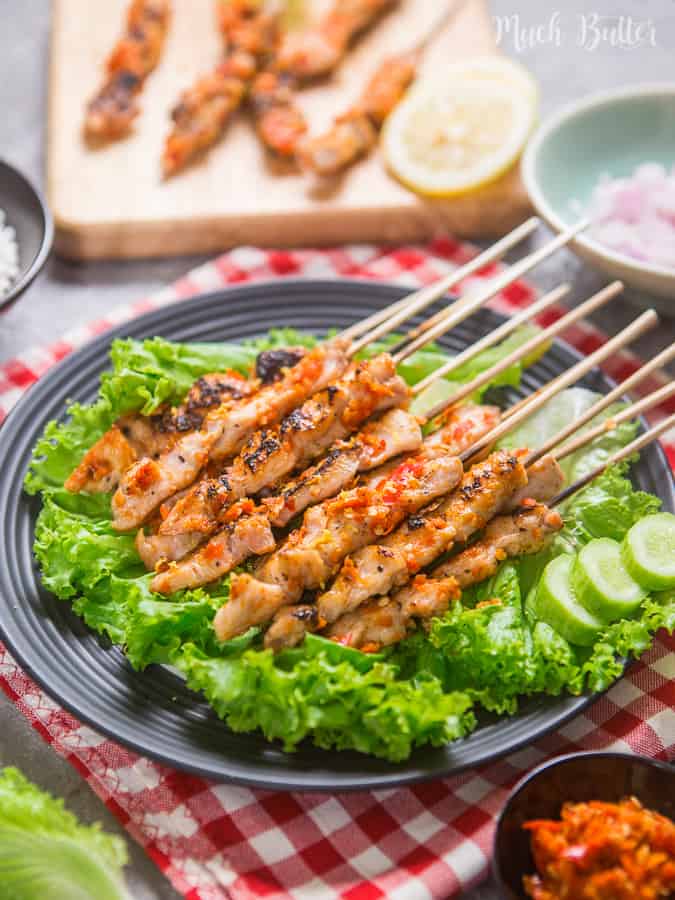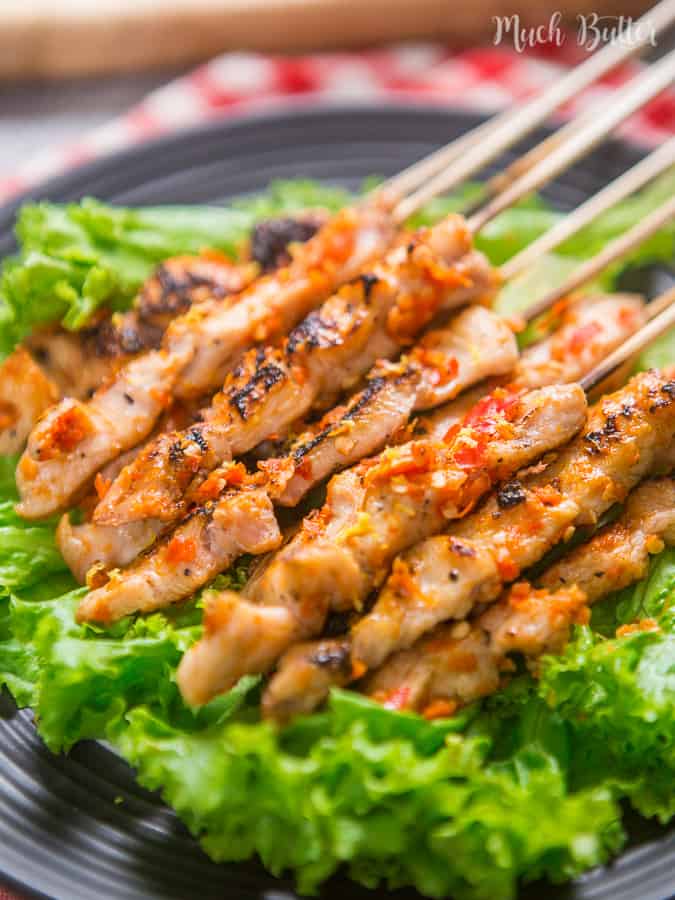 Since taichan satay is very popular and extremely simple to make, we trying to make it and share the recipe to you so you can try making it at home.
TUTORIAL VIDEO FOR SPICY TAICHAN CHICKEN SATAY
Spicy Taichan Chicken Satay
Ingredients
600

g

Chicken breast

1

Lemon

5

Shallot

20

Bird's Eye Chilis

1,5

tsp

Chicken Stock Powder

Blackpepper

Salt
Instructions
Grill The Chicken
Cut the chicken into 1/2 inch cubes. Add chicken stock powder, 1/2 tsp blackpepper and 1/2 tsp salt. Stir to combine. Marinade chicken at least 15 minutes.

Thread 4 pieces of chicken onto the skewers. Grill for 5 minutes on first side and 3 minutes on the other side. Set aside.

Taichan Sauce
Crush bird's eye chilis, 1/2 tsp salt and 1/2 chicken stock powder with pestle and mortar until smooth. Add juice of half lemon and 1/2 tsp lemon zest. Stir to combine.
Shallot Pickle
Slice shallot thinly. Add juice of 1/4 lemon. Stir to combine.
Spicy Taichan Chicken Satay is ready to serve!