Fried Tapioca Flour aka Cireng is delicious traditional food from Indonesia that easy and simple snack/appetizers with peanut sauce or rujak sauce.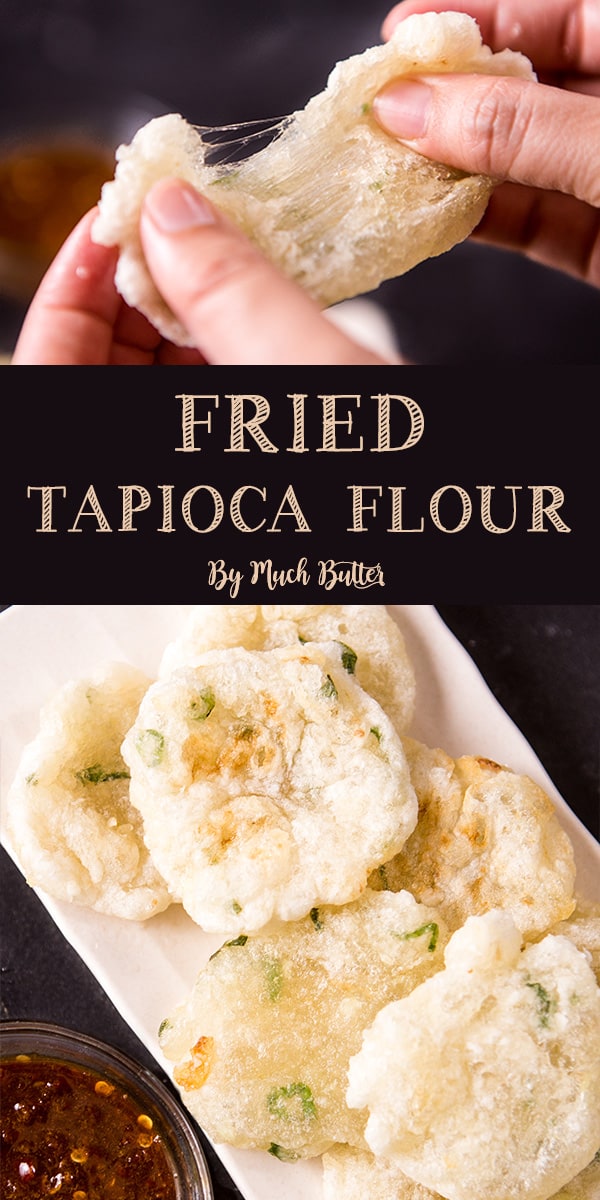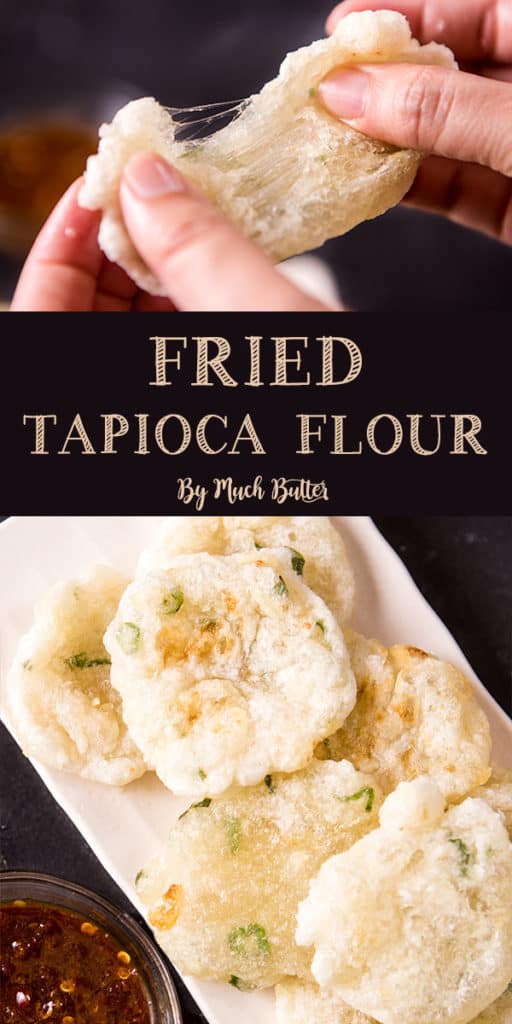 Fried Tapioca Flour aka Cireng is snack from Bandung, Indonesia.
Have you ever want something warm food that easy, simple, and of course delicious in this cold weather? Let us introduce Indonesian food from tapioca flour. This food called Cireng.
Cireng stand for "Aci Goreng". That means "Fried Tapioca Flour". This food is one of traditional foods from West Java, Indonesia. It's made from tapioca flour as the main ingredient. This food is famous in Western Java, especially in Bandung, our hometown.
Lately people from Bandung has been innovating fried tapioca flour with a variety of flavors. They fill the fried tapioca flour with chicken, beef, sausages, meatballs, cheese, etc. But in this recipe we are not fill it with anything, just original cireng.
We like fried tapioca flour so much because the texture is so chewy and tasteful. We think fried tapioca flour is suitable for afternoon snack. Some people eat it for breakfast. Basically we can eat fried tapioca flour any time.
If you want make this recipe, the ingredients are so simple. You just need tapioca flour, water, garlic, salt, chicken seasoning, and green onion.
How to eat this recipe is to dip into the sauce. Sometimes people just dipping into chili sauce. But in this recipe we make rujak sauce for extra spice. I use palm sugar, chili, salt, and tamarind paste for the ingredients. We can taste sweet, sour and spicy from this rujak sauce.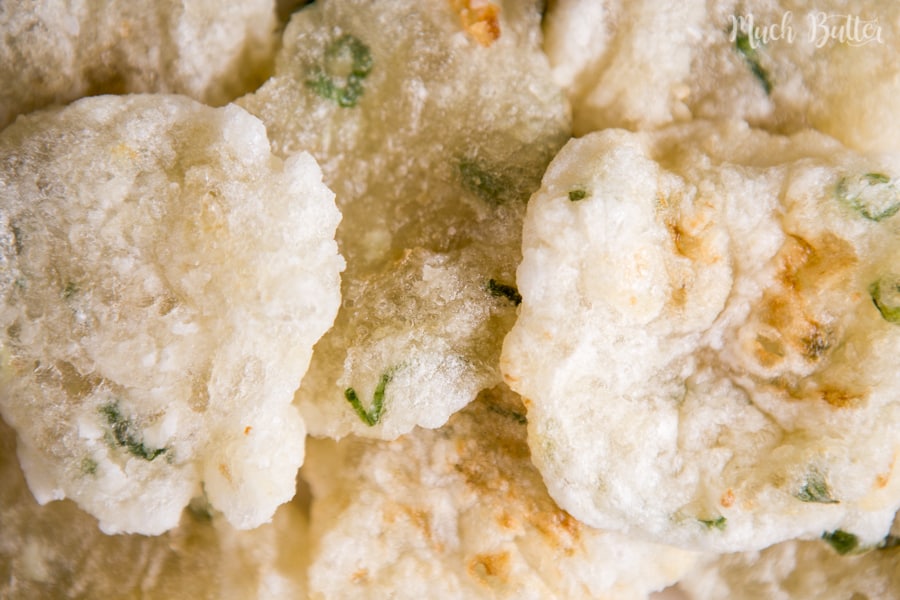 Actually when I made this recipes, I made the cireng and double the recipe about 40 pieces and share it with my grandma and aunts. They said that the cireng I made is more delicious and chewier than vendor they usually buy from.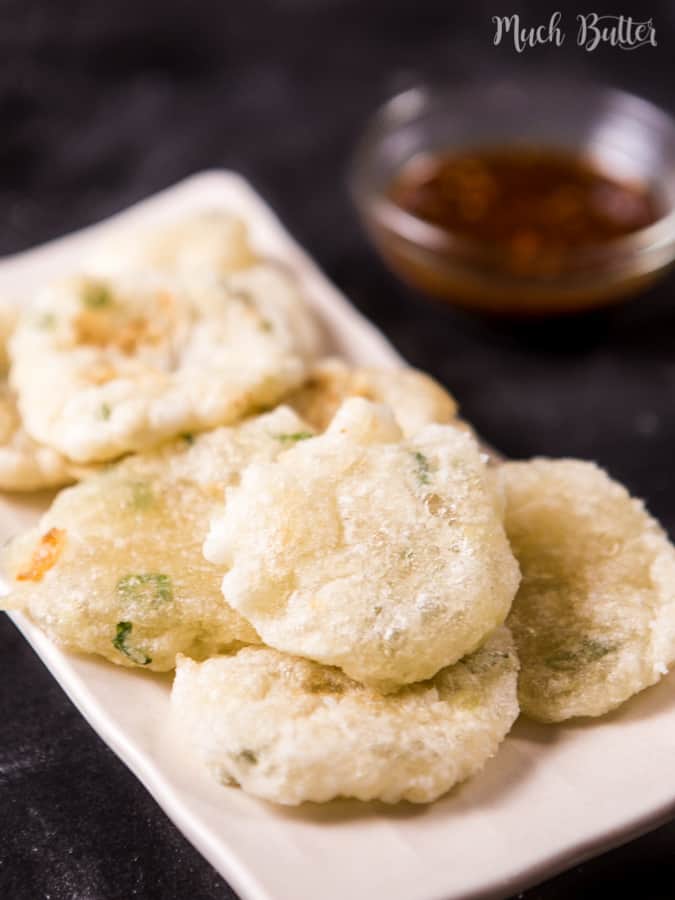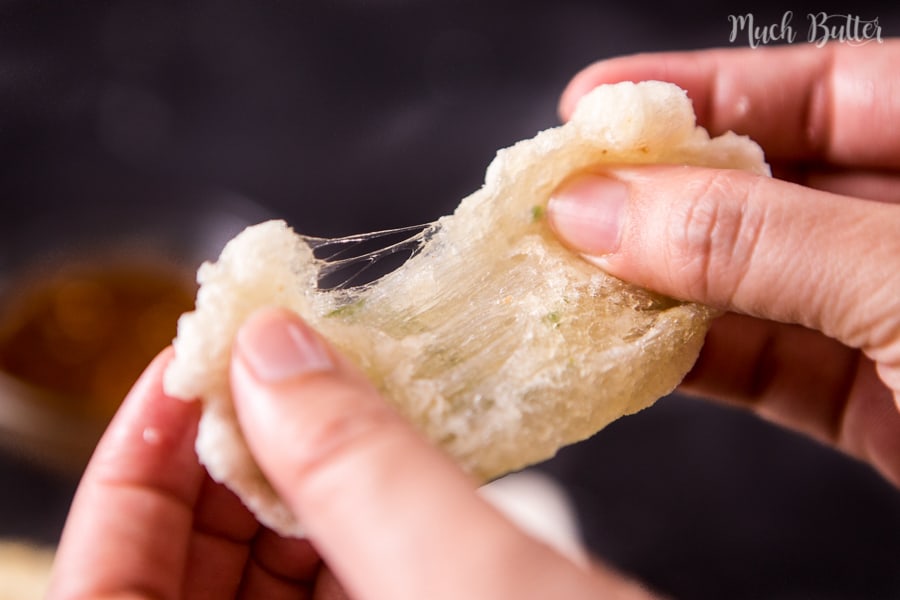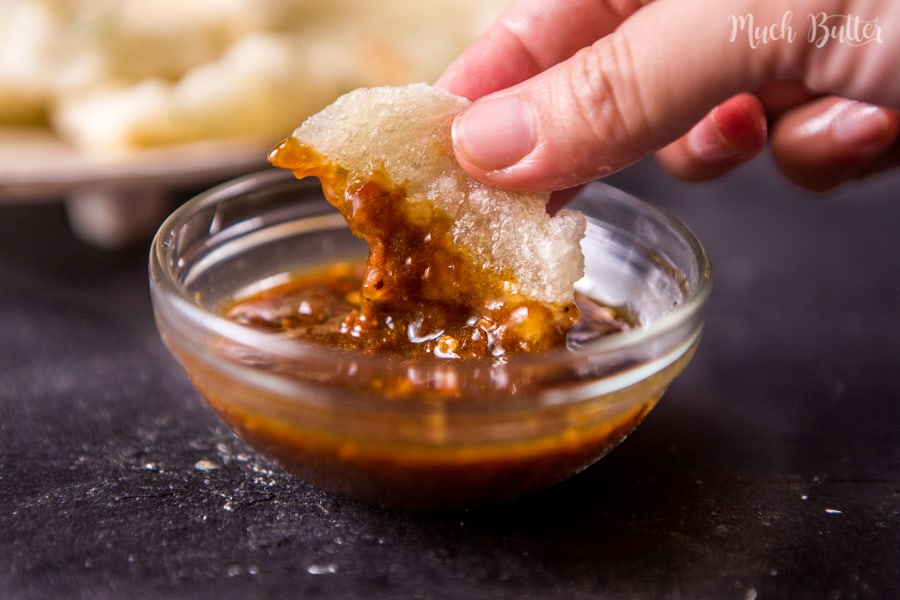 This recipe is inspired by yackikuka, with modification.
TUTORIAL VIDEO FOR THIS RECIPE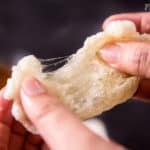 Fried Tapioca Flour aka Cireng
Ingredients
Main ingredients
240

g

Tapioca starch

300

ml

Water

1/4

cup

Green onion

chopped

3

tsp

Salt

6

cloves

Garlic

2

tsp

Chicken seasoning

Cooking oil

for frying
Rujak sauce
140

g

Palm sugar

26

g

Tamarin paste

18

pieces

Cayenne pepper

optional. Add extra if you like it extra spicy

Salt

60

ml

Water
Instructions
Grind garlic, salt and chicken seasoning until smooth and evenly mix.

Mix well garlic paste into water then add about 4 tbsp tapioca starch.

Turn on the stove over medium heat then stir it until thickened.

Add green onion and stir until well blended.

Put the thickening seasoning into the remaining tapioca starch on the large bowl then mix, leave a little tapioca starch so when you forming it won't stick.

Make cireng/fried tapioca flour in a round shape about 18-20 pieces.

In a pan fry, heat the cooking oil over medium heat.

Fry cireng until nice and golden.

After cireng is cooked, rest it on a cooling rack to remove excess oil.

While the cireng is resting, make a rujak sauce.

Grind cayenne pepper, tamarind paste, palm sugar, and a little salt with pestle and mortar until evenly mix then add about 60 ml water. Your sauce is ready.
Recipe Notes
You can substitute tapioca flour with potato starch.