Love the taste of spices cuisine? Create your own homemade Creole seasoning and experience the bold flavors of Louisiana style in your own kitchen! Not only is it a fun and easy project to take on, but it also allows you to tailor the spice blend to your personal preferences. Whether you're a fan of seafood, meats, or veggies, this seasoning is sure to add a flavorful burst to any dish.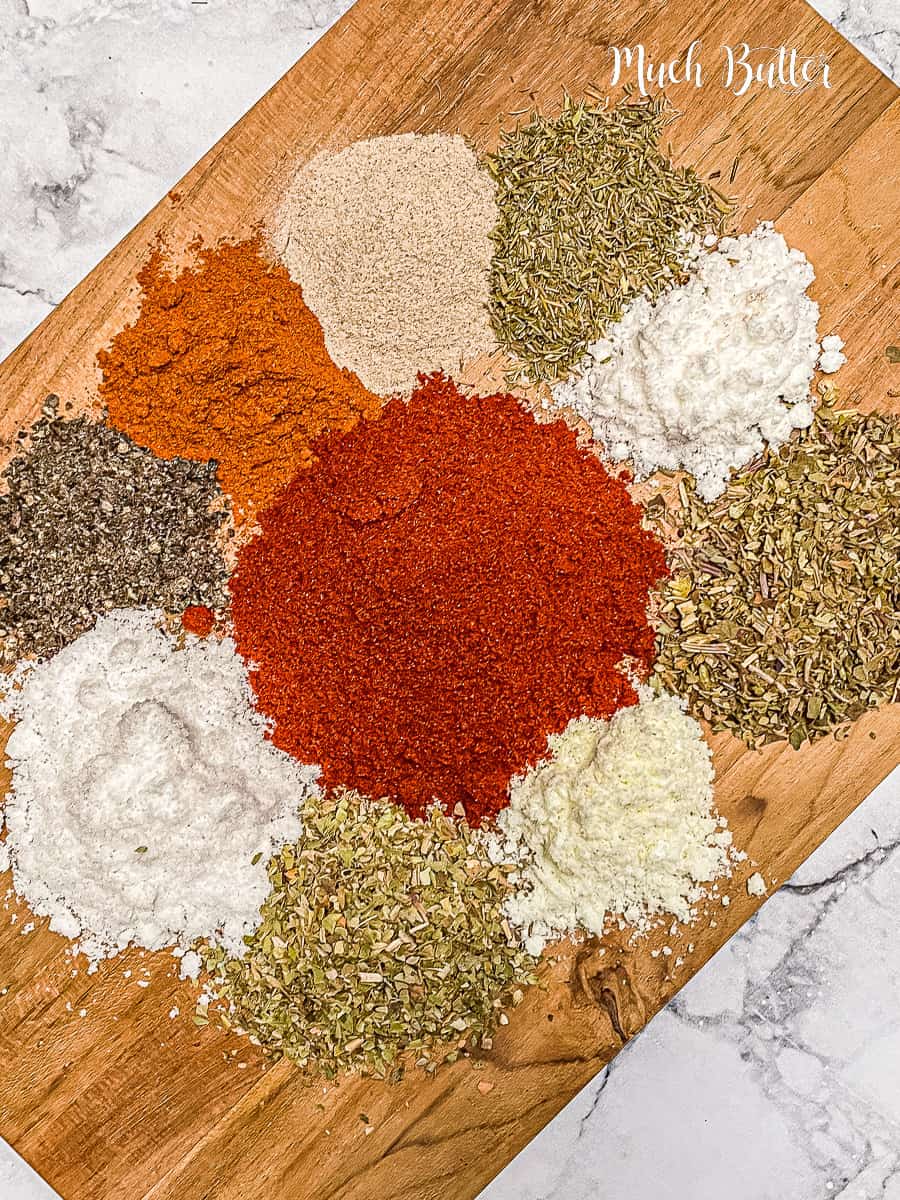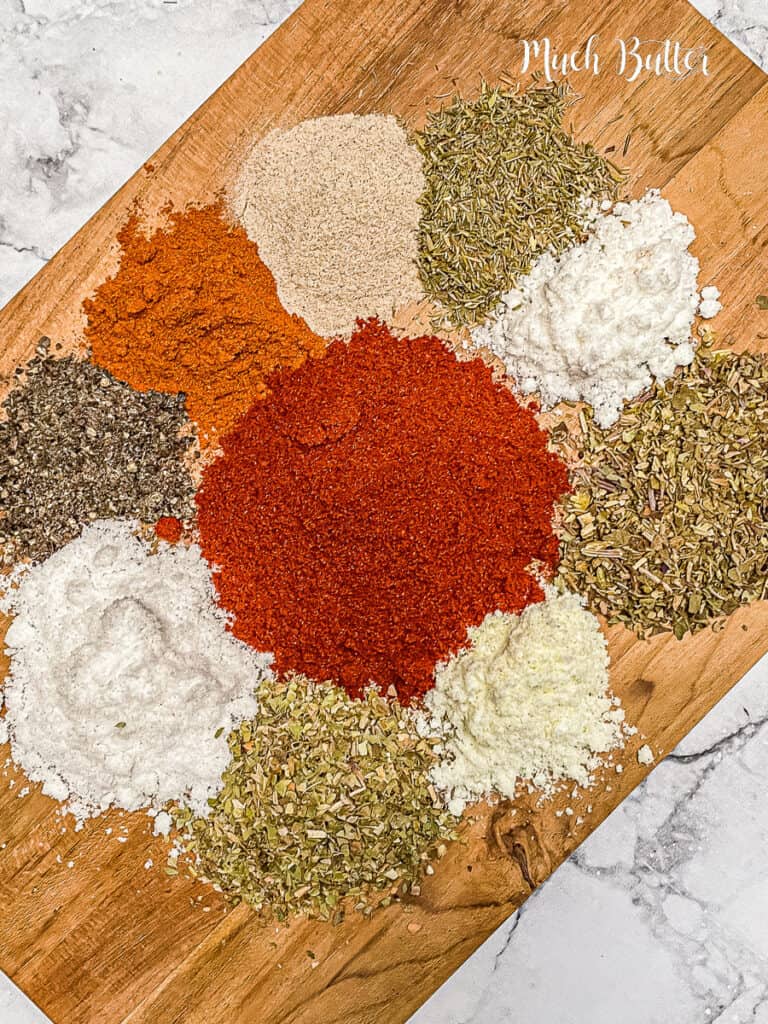 Are you a fan of the rich and bold flavors of Creole cuisine? If so, let's try making your own homemade Creole seasoning! This flavorful blend of spices is commonly used in Louisiana cooking to add depth and character to a wide range of dishes, from gumbo to jambalaya. While store-bought creole seasoning can be convenient, making your own at home allows you to customize the flavor and control the heat level. The best part? You don't have to be a seasoned chef to create your own custom blend at home! In this guide, we'll walk you through the easy steps of making your own delicious and authentic Creole seasoning right in your own kitchen.
Creole seasoning is loaded with all kinds of flavors. The blend is both spicy, salty, and earthy. The different herbs and spices all come together to create an explosion of flavor. 
Cajun Vs Creole What's the difference?
Creole seasoning is a classic blend of spices and herbs that is widely used in Louisiana-style cuisine. It adds a unique flavor to many dishes, including gumbo, jambalaya, red beans and rice, and more. While pre-made Creole seasoning mixes are readily available at most grocery stores, making your own at home is easy, cost-effective, and allows you to customize the blend to your liking.
While cajun keep mentioned above, cajun and creole are almost the same but have some differences. it lies on blends comes down to the ingredients: Cajun seasoning features an array of ground peppers black, cayenne, while Creole seasoning is more herbal, with recipes often containing oregano, thyme, rosemary, and paprika.
Cajun seasoning focuses primarily on a variety of ground peppers (white, black, and red).
Creole seasoning commonly contains those as well but also features herbs like thyme, basil, and oregano.  Rosemary and bay leaf are also often included.
While Creole and Cajun seasoning are different, their commonalities are such that you can substitute one for the other in a pinch.  So you can use this spice blend for anything that calls for Creole or Cajun seasoning. I mean both of them are great!
What Inside Homemade Creole Seasoning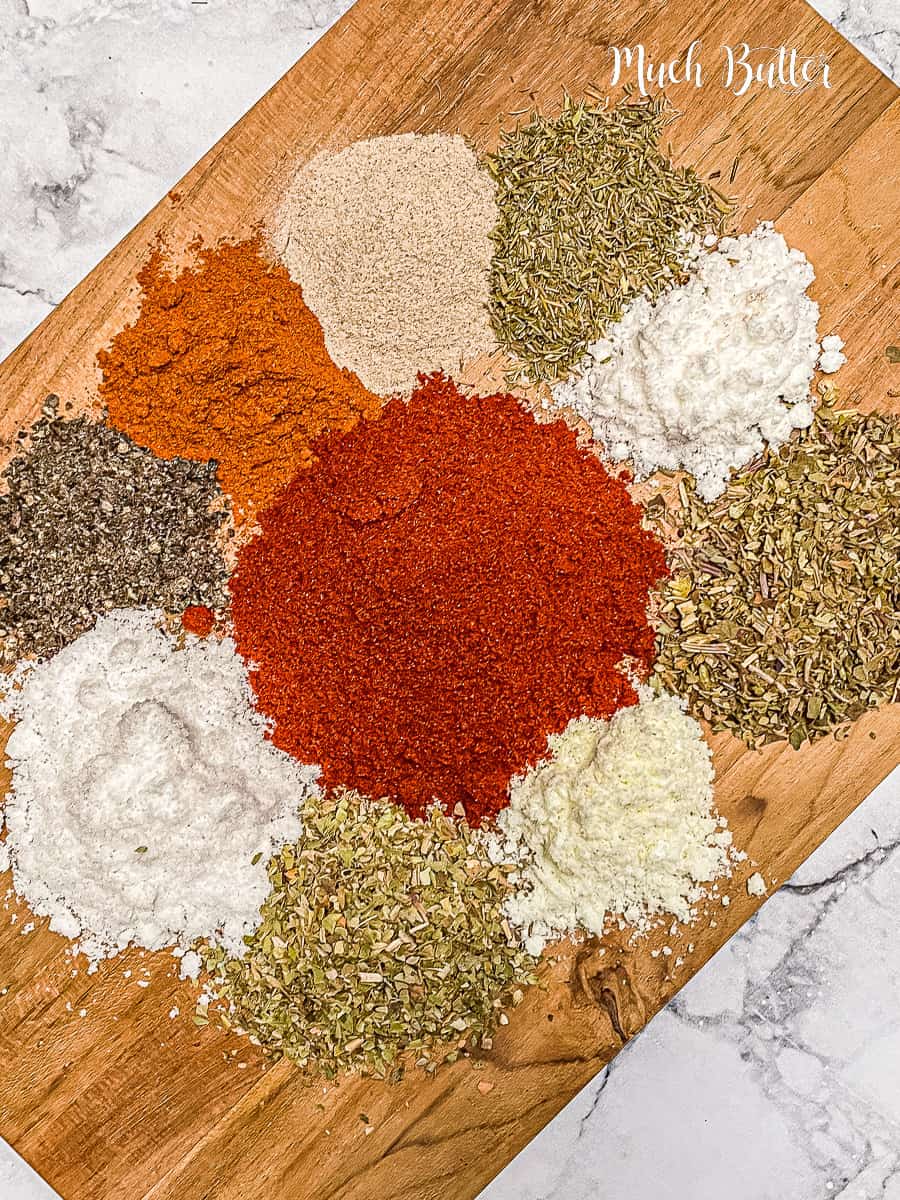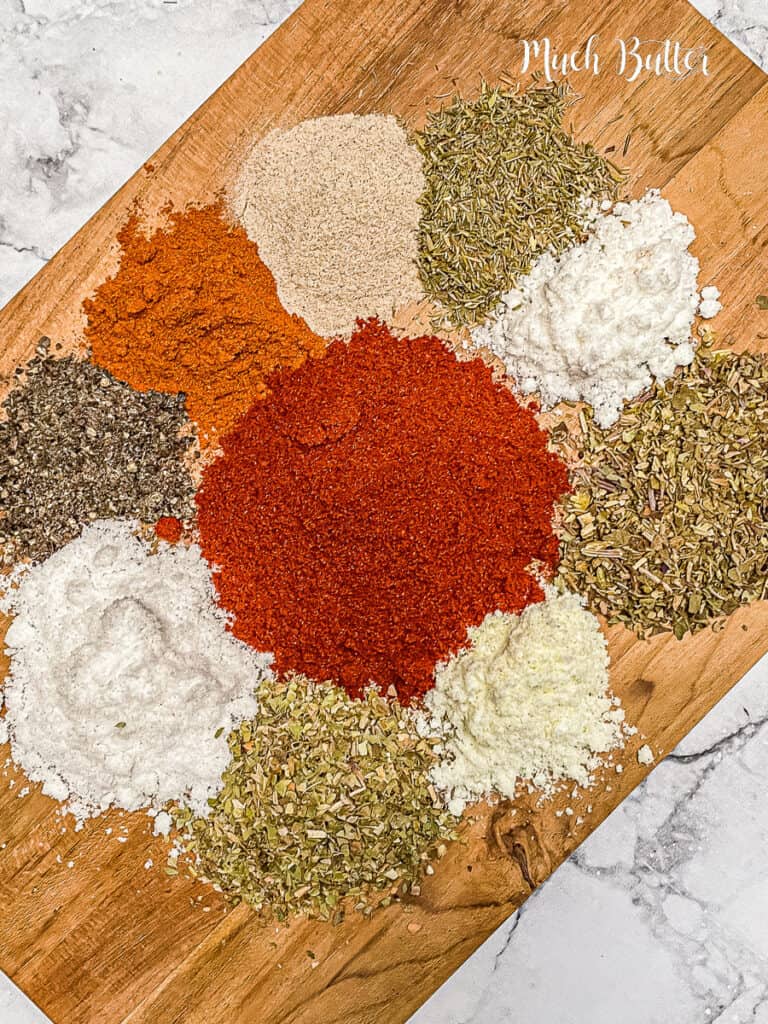 Paprika Powder
Cayenne Pepper
White Pepper
Black Pepper
Dried Thyme
Dried Oregano
Dried Basil
Garlic Powder
Onion Powder
Salt
Here's How to Make Homemade Creole Seasoning
To make your own homemade Creole seasoning, start by combining all of the ingredients in a small bowl. Use a fork or whisk to thoroughly mix the spices together until they are fully combined. Next, you can grind the spices with a blender until the dry leaves become powder, but this step is optional.
Then, taste the seasoning and adjust the salt and heat level to your preference. If you prefer a milder seasoning, you can reduce the amount of cayenne pepper or omit it altogether. Once you're happy with the flavor, the next step store the Creole seasoning in an airtight container or a zip-lock bag in a cool, place in dry place, such as a pantry or spice cabinet.
you can also be sure to label the container with the name of the seasoning and the date you made it. (this is optional)
Finally, Homemade Creole seasoning will stay fresh for up to six months if stored properly.
And that's it! Voila Your homemade Creole seasoning is now ready to use in all of your favorite dishes.
You can see from our Youtube video channel for the visual instruction;
What do you think? Too easy? Yes, it is as easy as it is. Works like a champ
In conclusion, making homemade creole seasoning is easy and allows you to customize the flavor to your liking. With a few simple ingredients and a little bit of time, you can create a delicious blend of spices that will take your dishes to the next level. Give it a try and see how it transforms your cooking!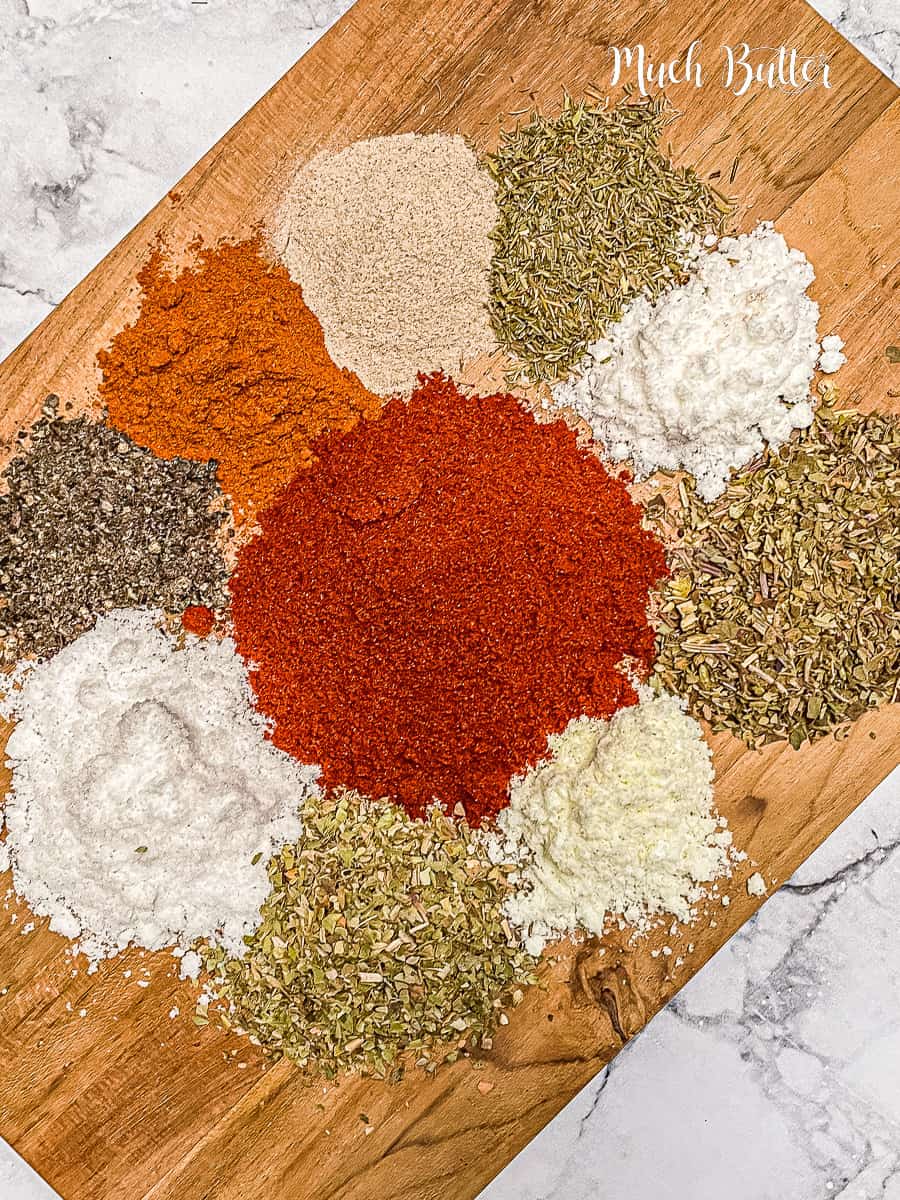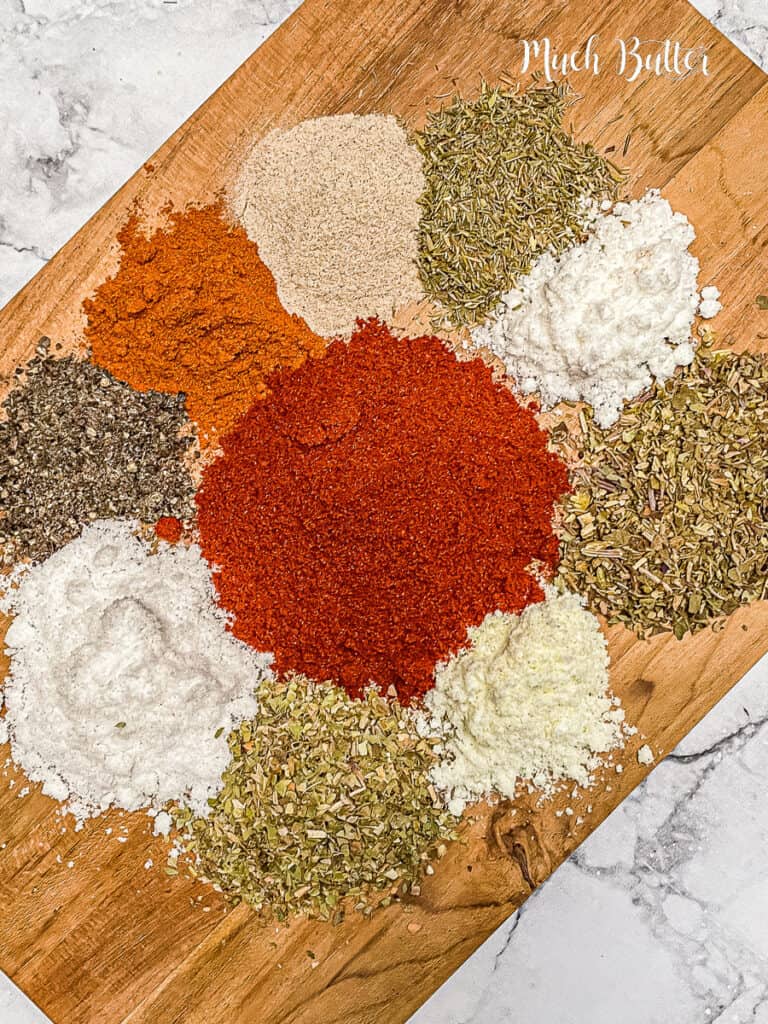 Some Recipe Notes and tips;
If you prefer a milder Creole seasoning, reduce the amount of cayenne pepper. If you like it spicier, add more cayenne or use a hotter variety of chili pepper.
For a more authentic flavor, use smoked paprika instead of regular paprika. It adds a smoky depth to the seasoning that complements the other spices.
You can use this creole seasoning as a dry rub for meats, or add it to soups and sauces to enhance the flavor.
Use high-quality spices to ensure the best flavor. Fresh, dried herbs and spices will give you the best results and make it last longer too.
Interested to make this homemade creole seasoning?
Let me know your result by uploading pictures and tagging us on Instagram at Much Butter and Pinterest. Do not forget to see and follow our new Tiktok Account.
For cooking videos, check and subscribe to our Youtube page. you can join our email for the latest idea menus.
Thank you, your supports are so much appreciated 💕
SEE OTHER BOLD CUISINE IDEAS: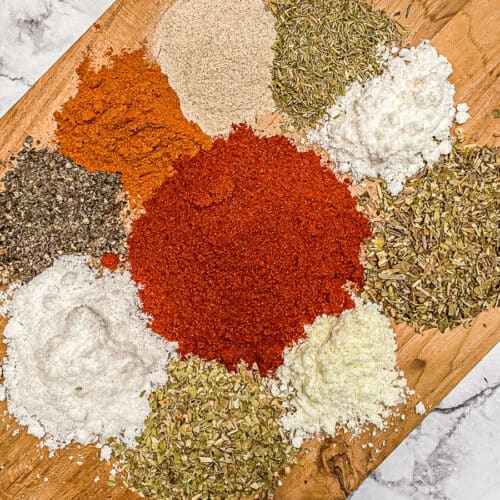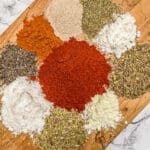 Homemade Creole Seasoning
Ingredients
5

tbsp

Paprika Powder

1

tbsp

Cayenne Pepper

1

tbsp

White Pepper

1

tbssp

Black Pepper

1

tbsp

Dried Thyme

2

tbsp

Dried Oregano

2

tbsp

Dried Basil

2

tbsp

Garlic Powder

2

tbsp

Onion Powder

3

tbsp

Salt
Instructions
Combine all the ingredients in bowl and stir until all the ingredients are fully combined.

Grind the spices with a blender until the dry leaves become powder. You can skip this part.

Store in an airtight container or a zip-lock bag.