Homemade salted caramel popcorn is perfect as a companion for watching movies or just eat as it is as snack.
Happy weekend everyone! Welcome to December! Another month has started. 2018 will be over in less than a month.
Who is spend weekend vacation just staying at home? Please tell I'm not the only one who just stay at home at weekend! Honestly I'm prefer enjoy my weekend just stay at home and watch movies, because weekend is time for me time.
You must know what snacks are perfect for watching movies. Yes, thats right! Popcorn is perfect snack for watching movies. Not only it is delicious as a snack but you can easily make it at home.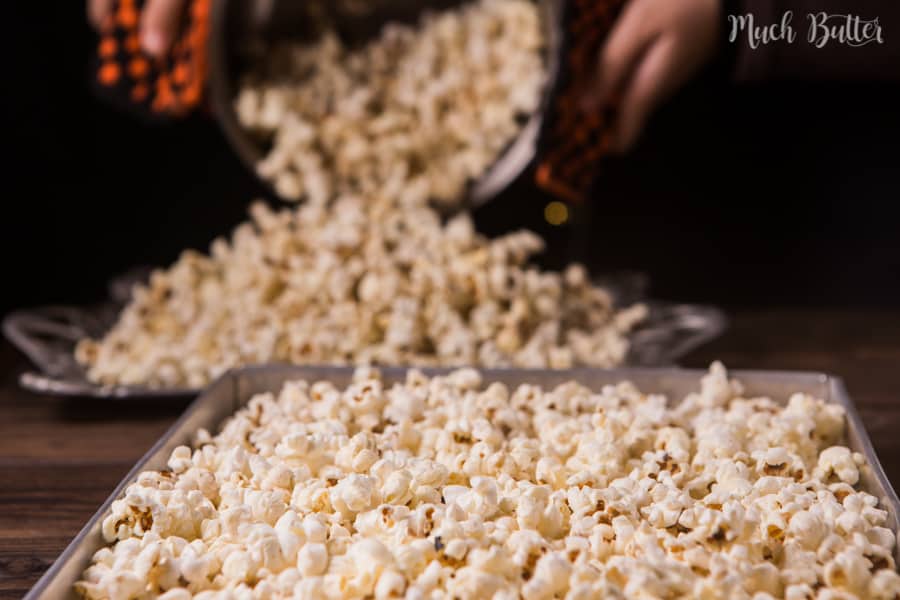 By the way have you ever felt a dilemma about choosing salted or sweet popcorn? Sometimes I prefer to choose the sweet one if I bought at movie theater because it worth the price haha. Now you don't have to worry about that anymore. I will tell you the technics about how to make Homemade Salted Caramel Popcorn, so now you can make both sweet and salty popcorn at home.
What you need to prepare, especially for making the caramel:
Use a thick and heavy bottom large saucepan with a lid. Let me be honest with you. I failed to made the caramel in the first try because I use thin bottom saucepan. The caramel is burnt and the taste is bitter. Thick and heavy bottom saucepan let the sugar melted evenly and the caramel in the bottom is not burnt.
I use both cooking oil and butter when fry the corn kernels. The cooking oil has higher smoke point than the butter so you won't have burnt tasting popcorn. Butter adds the aroma. You can use only cooking oil but be careful to not use only butter. Butter has low smoke point, it will burnt before all the corn has pop.
If you want to make the salty version, omit the caramel making instructions. Place the popcorn on baking sheet. Sprinkle with salt and/or chicken seasoning.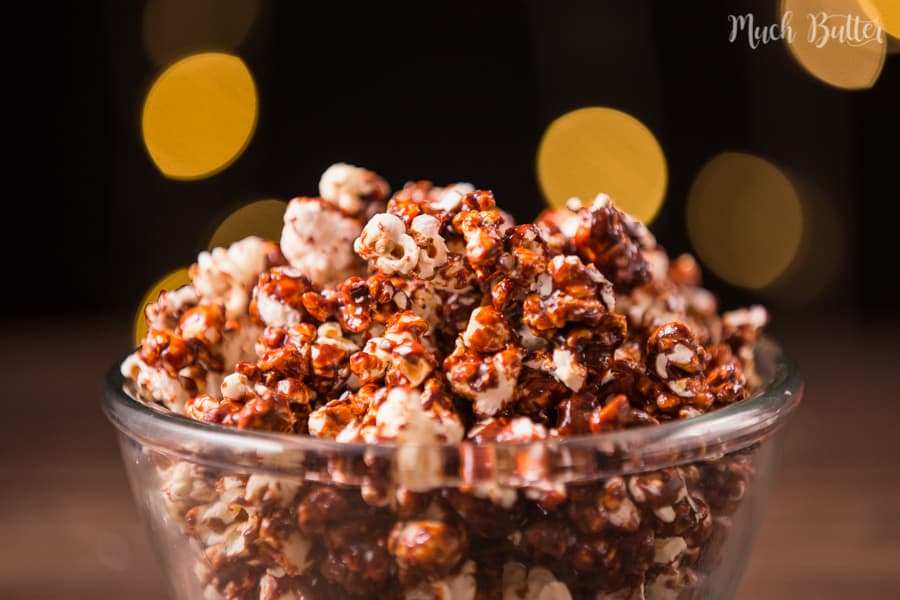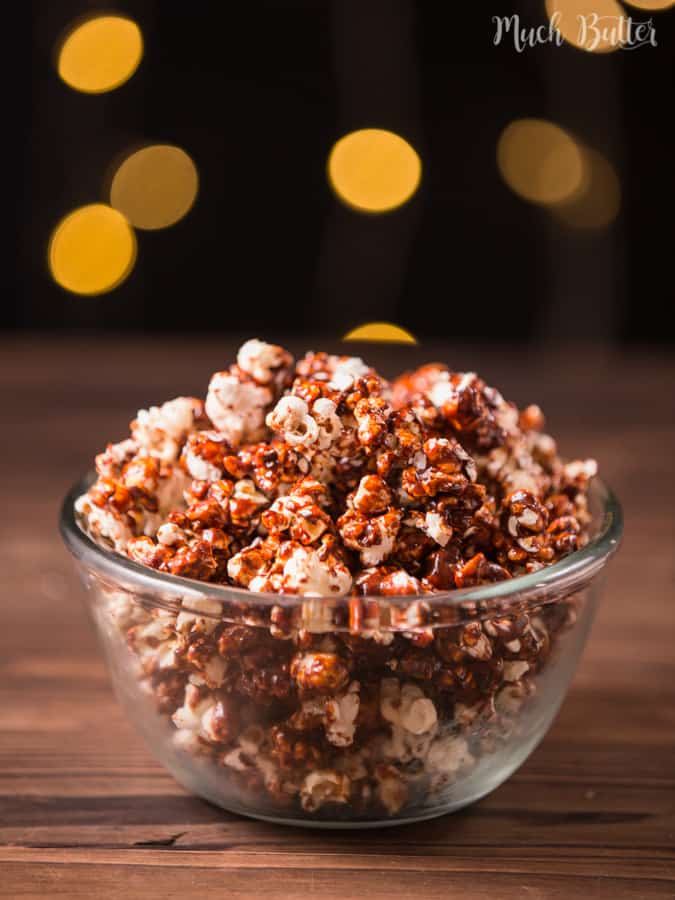 In this recipe I use Gordon Ramsay's recipe. He don't mention the exact measurements for couple of ingredients so I have to play with it. It turns out really good.

By making popcorn at home you can make it as much as you want and save a lot of money. Don't forget to shared it with your movie partners!
TUTORIAL VIDEO FOR HOMEMADE SALTED CARAMEL POPCORN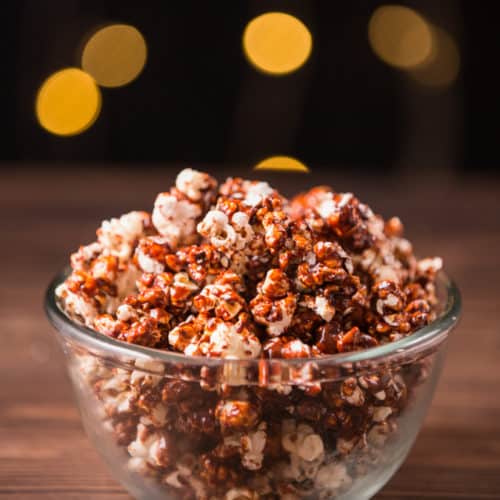 Homemade Salted Caramel Popcorn
Ingredients
100

g

corn kernels

200

g

granulated sugar

40

g

butter

1

tbsp

cooking oil

1

tsp

salt

1.5

tsp

baking soda
Instructions
In a thick bottom saucepan heat cooking oil & 10g butter in medium heat. After butter has melted, add corn kernels. Stir to combine and cover the saucepan with the lid.

Change the heat to medium low and shake the saucepan.

Wait until all the corn kernels to pop. Set aside.

Clean the saucepan with paper towel. Add sugar dan cook in low heat. Do not stir to prevent sugar to crystallized.

After all sugar has melted and has amber color, add butter and stir until combined. The add salt and stir.

Carefully add baking soda and stir frequently. Add all popcorn to saucepan and stir until all popcorn coated with caramel. If the saucepan is too small, transfer to baking sheet and stir until combined.

Your homemade salted caramel popcorn is ready to serve.