Start your day right with the Antioxidant Brown Smoothie Recipe! A perfect blend of pineapple, strawberry, and spinach to your glass in 5 minutes only! A Flavorful Journey to Better Health Awaits!
(This recipe is naturally gluten-free and vegan.)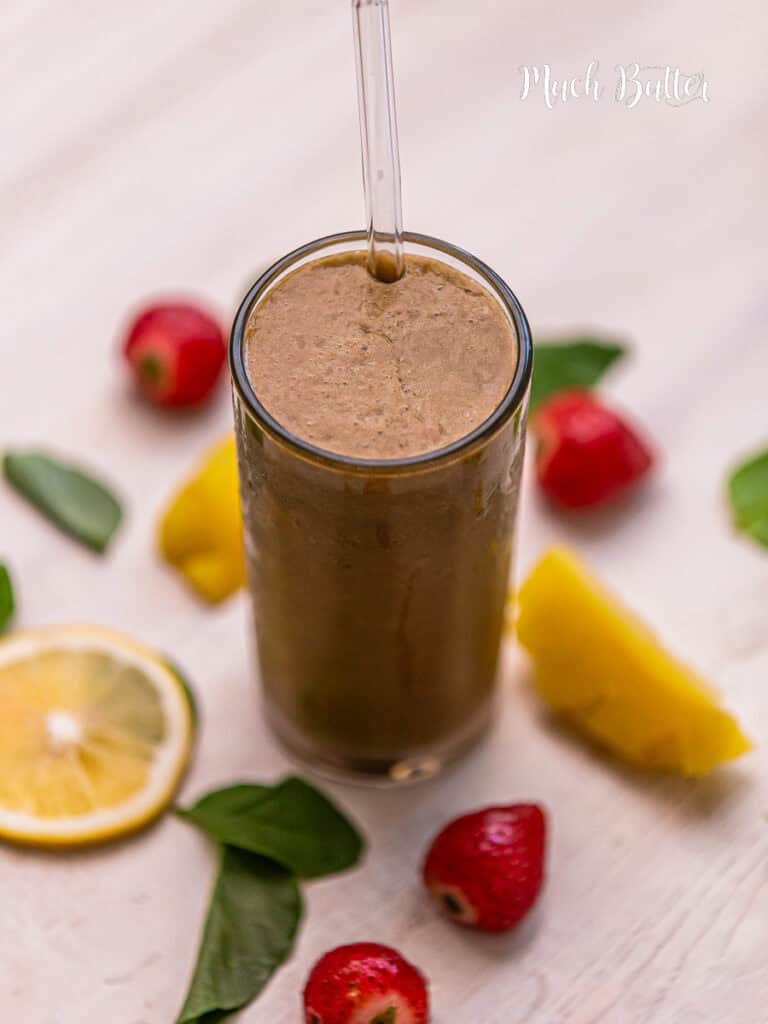 This Antioxidant Smoothie is a delicious blend made with immunity-boosting and healthy rich-nutrients a healthy and delicious way to fuel your body. From strawberry to spinach to pineapple, this is my go-to recipe for a healthy blend in a quick time. My question is actually why did my smoothie turn brown? is it because the antioxidant content that too much?
What are antioxidants?
Antioxidants are nutrients found in our foods that find damaging free radicals and neutralize them so that they cannot cause damage.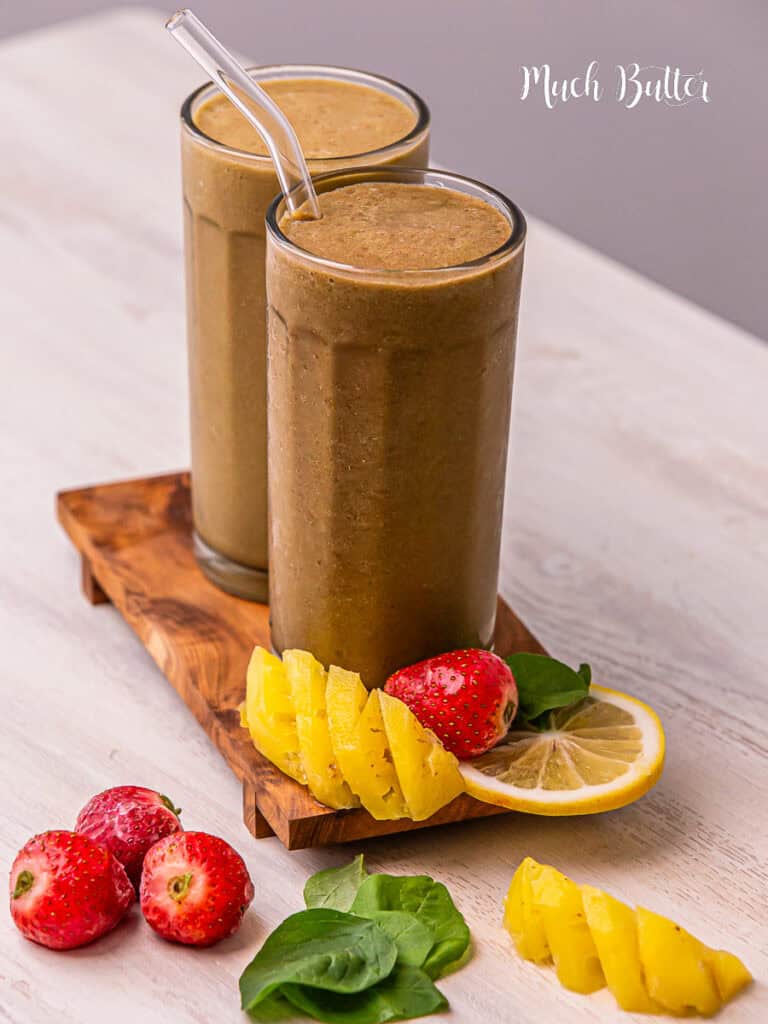 Antioxidants are molecules that help protect the body's cells from oxidative damage caused by free radicals. So, here is the thing first, there is oxidation which is a chemical reaction that occurs when molecules lose electrons. It's a natural process that happens in our bodies as we metabolize oxygen and in various chemical reactions. However, excessive oxidation can be harmful because it can lead to cell damage. Secondly, Free radicals are unstable molecules with unpaired electrons. Due to their unstable nature, free radicals can easily react with other molecules, causing damage to proteins, lipids, and DNA within cells. This oxidative damage can contribute to various health problems and accelerate the aging process.
Then, how do they work in our body?
Antioxidants work by donating electrons to free radicals, neutralizing them and preventing them from causing further damage. They act as "scavengers" that help maintain the balance between free radicals and antioxidants in the body.
Antioxidants play a crucial role in protecting the body against oxidative stress and may help reduce the risk of chronic diseases like heart disease, cancer, and neurodegenerative disorders. However, it's essential to consume a variety of antioxidants from different sources to obtain their full benefits, as they can have synergistic effects on the body.
For the analogy is like this; Think of your body as a car, and free radicals are like rust. Just as rust can damage a car's metal, free radicals can harm your body's cells.
Antioxidants are like a special paint that prevents rust. They work by stopping the damage caused by free radicals. They do this by giving the free radicals what they want (an extra electron), which makes them stable and less harmful.
Fruits and veggies that contain high anti-oxidant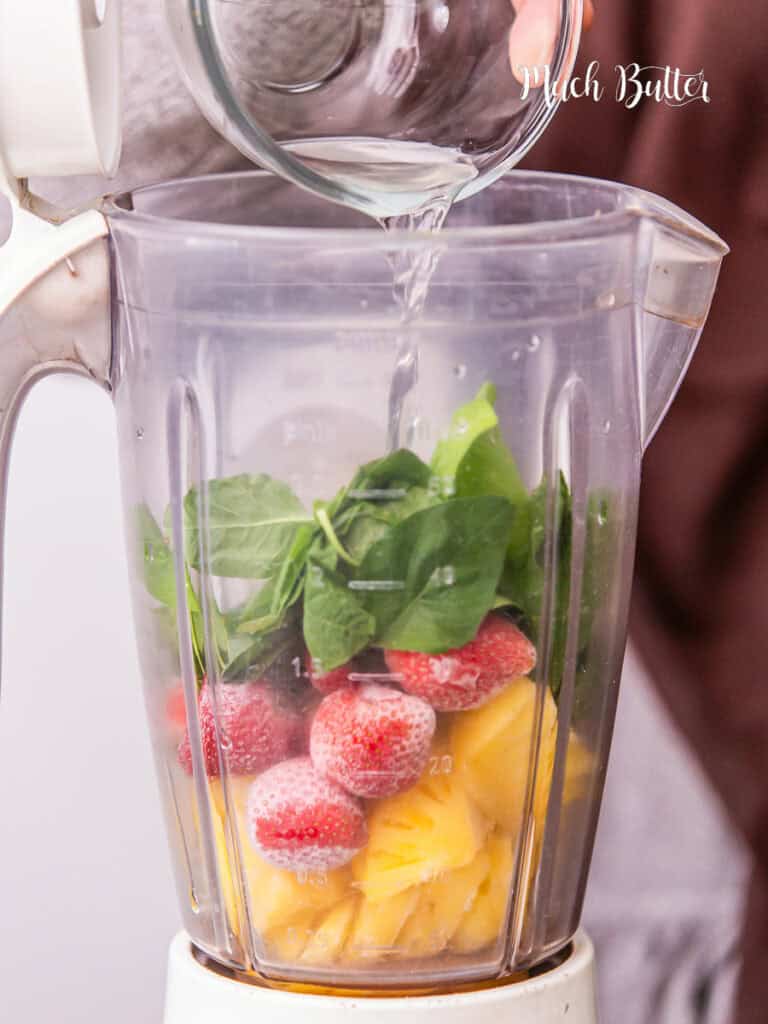 Common antioxidants include vitamins (such as vitamin C, vitamin E, and beta-carotene), minerals (such as selenium), and various phytochemicals found in plant-based foods (like flavonoids, polyphenols, and carotenoids). These antioxidants can be obtained through a balanced diet that includes fruits, vegetables, nuts, and seeds. Here are some examples of fruits, veggies, and nuts that contain high antioxidants;
Fruits like mango, banana, avocado, or pineapple, Apples: Apples contain various antioxidants, including quercetin and vitamin C.
Vegetables like carrots (The orange color in carrots comes from antioxidants called carotenoids), beetroot, cucumber, or cauliflower
Nuts and seeds like almond or peanut butter, hemp or chia seeds, and flax meal
Herbs and spices like ginger, cinnamon, turmeric, or cocoa powder
Natural sweeteners like honey, dates, or stevia
Almonds and Kale are high in vitamin E, a powerful antioxidant.
Leafy Greens: Spinach, kale, and Swiss chard are loaded with antioxidants like vitamins C and E, as well as lutein and zeaxanthin.
Spinach is loaded with antioxidants like vitamins C and E, as well as various phytonutrients, and also reduces blood pressure.
Berries are recognized as some of the most powerful superfoods. They're rich in disease-fighting antioxidants that protect us from cell damage. The purple/blue color found in grapes and blueberries comes from antioxidants called anthocyanins that can protect against bacterial infections
And so on.
With these multiple benefits of antioxidants, this antioxidant smoothie will be a great option for you to start your healthy journey with minimum effort. Let's dig into the ingredients of an antioxidant smoothie!
What Inside Antioxidant Smoothie
Fruits; Pineapple, Strawberries Lime Juice; Remember that in making smoothies recipe I would recommend you to use frozen fruits. so, you don't need to add more ice cubes to the recipe. besides. Frozen fruit adds a creamy texture to the smoothies. For this smoothie, I chose Pineapple and lemon juice to add freshness to this smoothie. pineapple is high in vitamin C and contains bromelain, an enzyme that helps digest proteins. It's a great fruit for your immune system and your gut!
Veggies; Spinach You can use spinach, kale, or bokcoy, and other green leaves. My choice in this recipe is spinach. Additionally, if you find your vegetables getting withered, freeze them! It's better than you throw it away. Greens are a healthy source of folate, fiber, and a range of other vitamins and nutrients. Spinach and kale are great in smoothies. They're low in sugars and calories and provide more iron and protein than fruit.
Liquids; Coconut water You can use plain water or replace the liquid with another liquid. I use coconut water here, you can use Other liquid options including orange juice, water, coffee, coconut milk, oat milk, cranberry juice, and apple juice. Remember, avoid using juice because there's already a good amount of sugar in the fruit.
Sweetener; Honey I use honey as a sweetener agent since my fruits in today's recipe mostly have a tart thing. this is optional you can add sweetener or not. As a substitution sweetener for sugar you can also use stevia or date
How to Make Antioxidant Smoothie
1. Begin by placing the frozen pineapple chunks, frozen strawberries, fresh spinach leaves, lime juice, coconut water, and honey into the blender. Make sure all the ingredients are inside the blender's container.
2. Turn on the blender to its lowest setting, then gradually increase the speed. Blend the ingredients for about 1-2 minutes or until the mixture becomes completely smooth.
3. Once your smoothie has reached the desired consistency and all ingredients are fully blended, stop the blender. Pour the smoothie into glasses,
4. Lastly, Serve the smoothie immediately while it's fresh and enjoy the delightful flavors and health benefits! Healthy drink to begin your healthy life.
For variations, you can pour it into the glass with the ice cubes. You can include optional ingredients such as chia, flaxseed, cinnamon, vanilla extract, or cocoa powder.
Sharing is Caring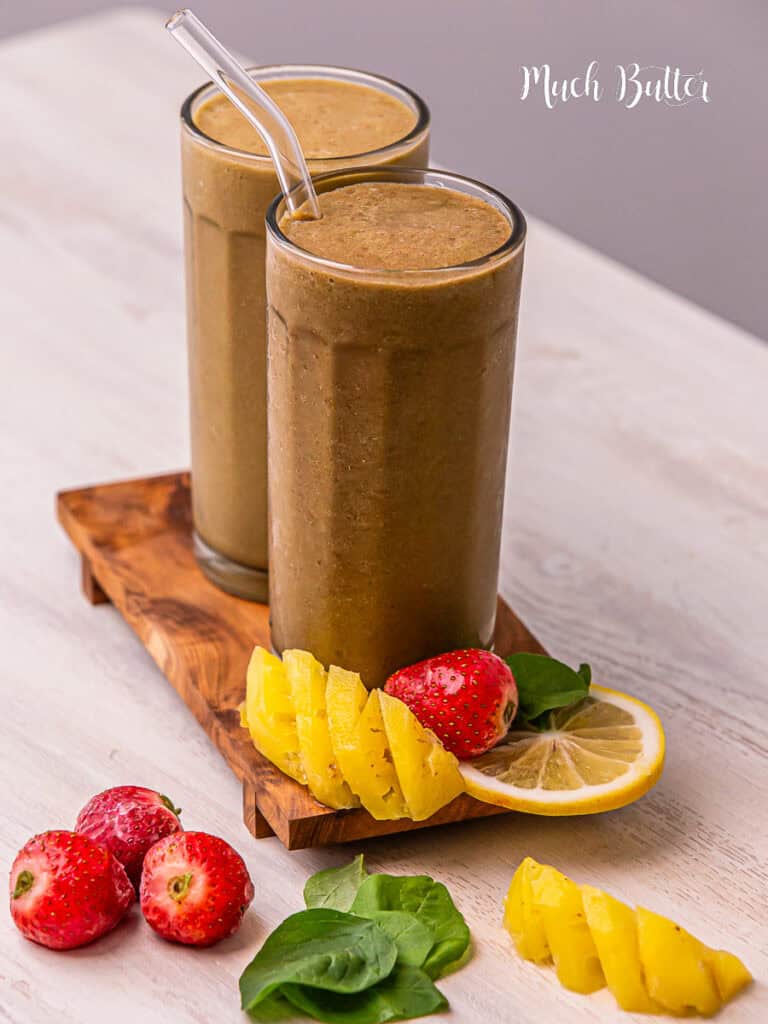 Let me know your result by uploading pictures and tagging us on Instagram at Much Butter and Pinterest. Do not forget to see and follow our new Tiktok Account.
For cooking videos, check out and subscribe to our Youtube page. you can join our email for the latest idea menus.
Thank you, your supports are so much appreciated 💕
DO YOU NEED ANOTHER RECIPE FOR SMOOTHIE JOURNEY? CHECK IT BELOW:
Written by Silni Asfia
Antioxidants Smoothies
Ingredients
1

cup

Frozen Pinneaple

1

cup

Frozen Strawberries

½

cup

Spinach

1

tbsp

Lime Juice

½

cup

Coconut water

2

tbsp

Honey
Instructions
Place all the ingredients into a blender

Pour into glasses, serve and enjoy!