Chicken bell pepper stir fry is one of our leftover food experiments! We use asian inspired ingredients for the sauce. Because how easy this recipe is, it's suitable for quick dinner.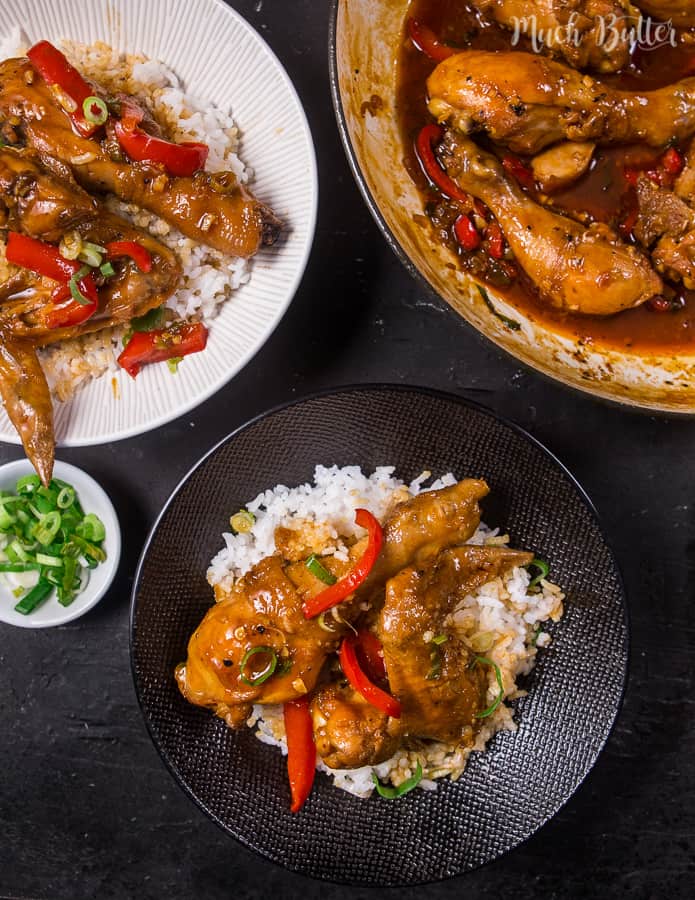 As a family of chicken lovers, we have many chicken recipes. For examples
Indonesian fried chicken,
grilled chicken, opor ayam (chicken coconut milk sauce),
pepes ayam (chicken wrap with banana leaves),
chicken satay, and many more!
Before I tell you how to make this chicken bell pepper stir fry, there is a story behind this recipe. After my sisters and I made Vietnamese Spring Rolls, there were a few ingredients left like bell peppers and other vegetables. Because Indonesian cuisines rarely used bell pepper, I tried experimenting to cook the bell peppers along with chicken. And I also made special asian inspired sauce that tested sooo good.
Because I got good compliments from people who tried it, they ask me to share the recipe and publish it on my blog. Find it on recipe box below.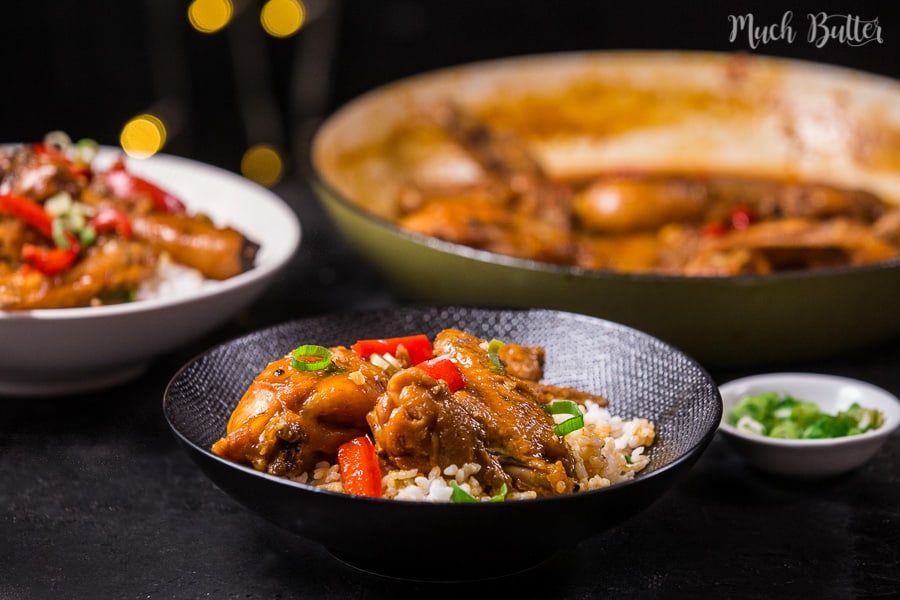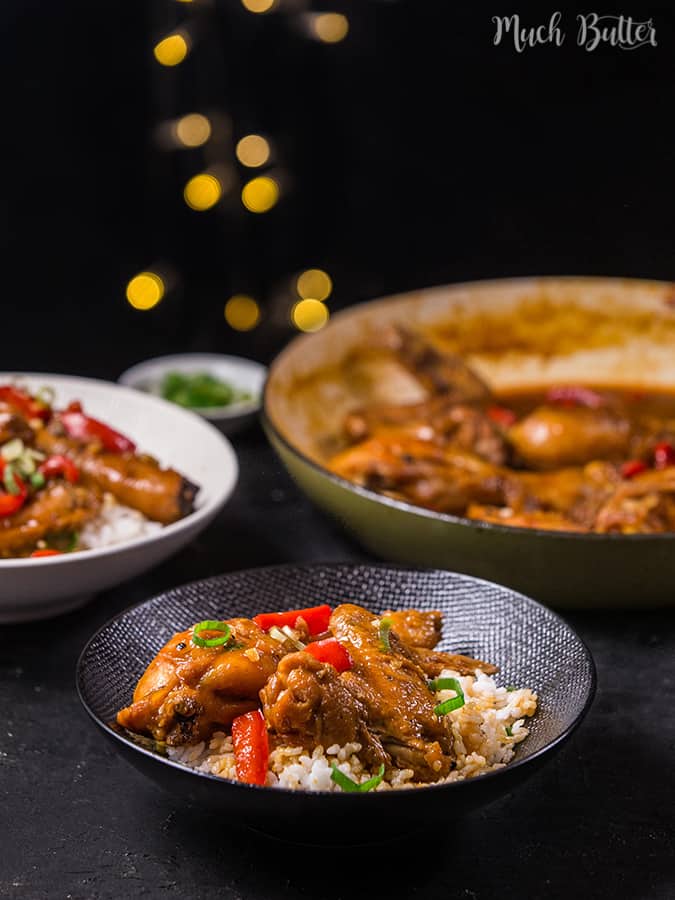 What more recipes do you want us to share? Let us know in the comments. 🙂
VIDEO TUTORIAL FOR CHICKEN BELL PEPPER STIR FRY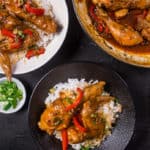 Chicken Bell Pepper Stir Fry
Ingredients
1

kg

Chicken

(We use wings & drumsticks)

1

Red Bell Pepper

cut in 1 inch length

1

tbsp

Worcestershire sauce

2

tbsp

Ketchup

2

tbsp

Chili sauce

2-3

tbsp

Sweet soy sauce or kecap manis

To your taste

2

cloves

Garlic

3

Shallots

1

tsp

Chicken stock powder

Green onion

Chopped

2

tbsp

Cooking oil

Salt & pepper

To taste

500

ml

Water
Instructions
On a pan sear the chicken with 1 tbsp cooking oil on high heat 3 minutes each side. Do it in batches so we don't crowd the pan. Set aside.

In the same pan heat 1 tbsp cooking oil with garlic & shallot for 1 minutes. Then add water, 2 tbsp sweet soy sauce, ketchup, chili sauce, chicken stock powder, worcestershire sauce, salt, and pepper. Stir until combined. You can add extra 1 tbsp sweet soy sauce if you like it sweeter.

Add seared chicken to the pan & cooked on medium heat for 15 minutes. Then add red bell pepper & 2 tbsp green onion and cook for 10 minutes.

After the sauce has thickened, turned off the heat. Chicken bell pepper stir fry is ready to serve.