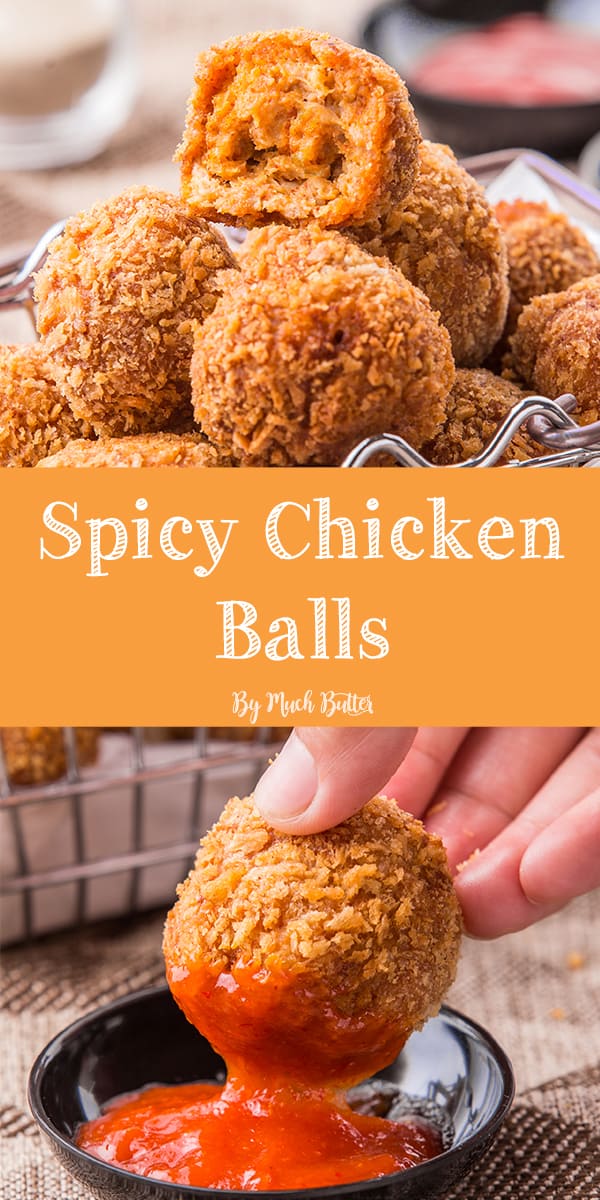 Spicy Chicken Balls, a copycat from fast food restaurant that turned out more delicious
Hi! I'm back with Spicy Chicken Balls recipe that inspired by a menu from fast food restaurant. I tried to copycat spicy chicken bites. When I tried spicy chicken bites at that restaurant for the first time it tasted so delicious. Unfortunately when I cut it open, the inside is almost all dough that has aroma of chicken meat with just a little bit real meat in it.
I want to challenge myself to make it as delicious as the original menu but more nutritious by making it from chicken meat. So I tried to make this with my sisters at home. According to my expectations we are very satisfied with the result.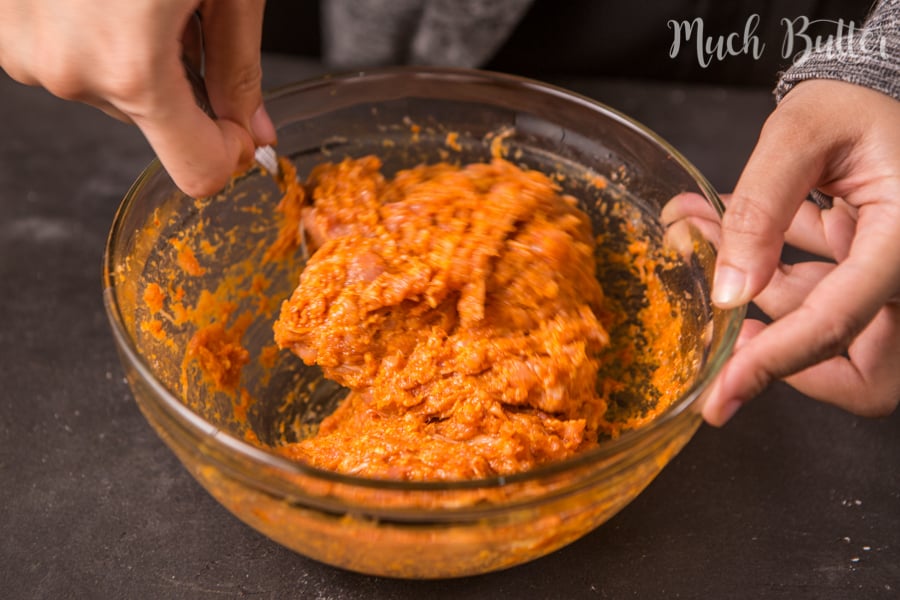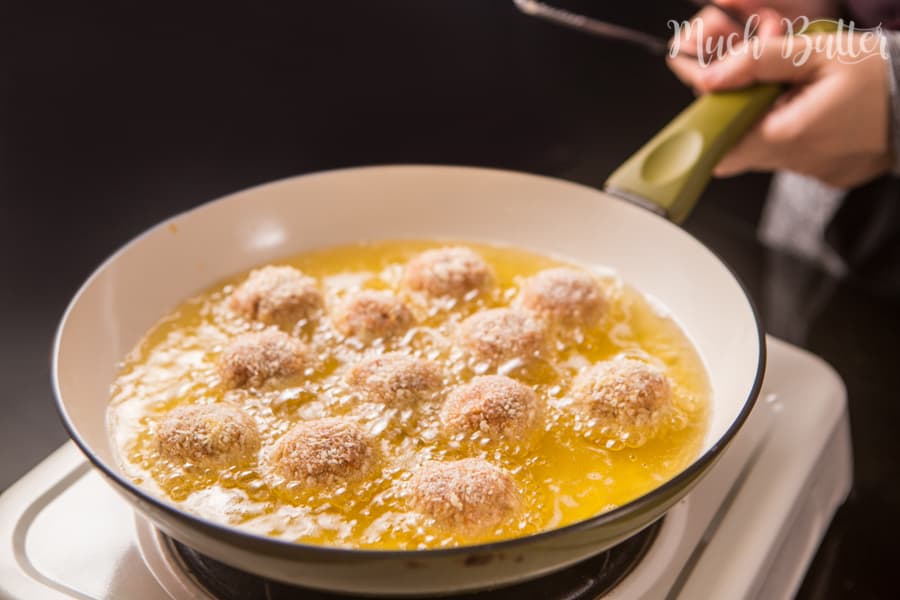 We used skinless and boneless chicken thighs and we use the cartilage from the bones so we can taste crunchy texture in it. It feels very satisfied when we chew it.
Why use chicken thigh instead of chicken breast? We love chicken thigh more than chicken breast because it's more tender and the fat content is higher. The fat will make the spicy chicken balls taste more delicious.
The size is bigger than spicy chicken bites from the original one so we name it spicy chicken balls. Do you think the name is weird? I hope not haha..
This recipe has really big flavor, my friend has said that it's even more tasty than all chicken nugget packages from supermarket. What a compliment because my friend is so picky about determining delicious food. Haha..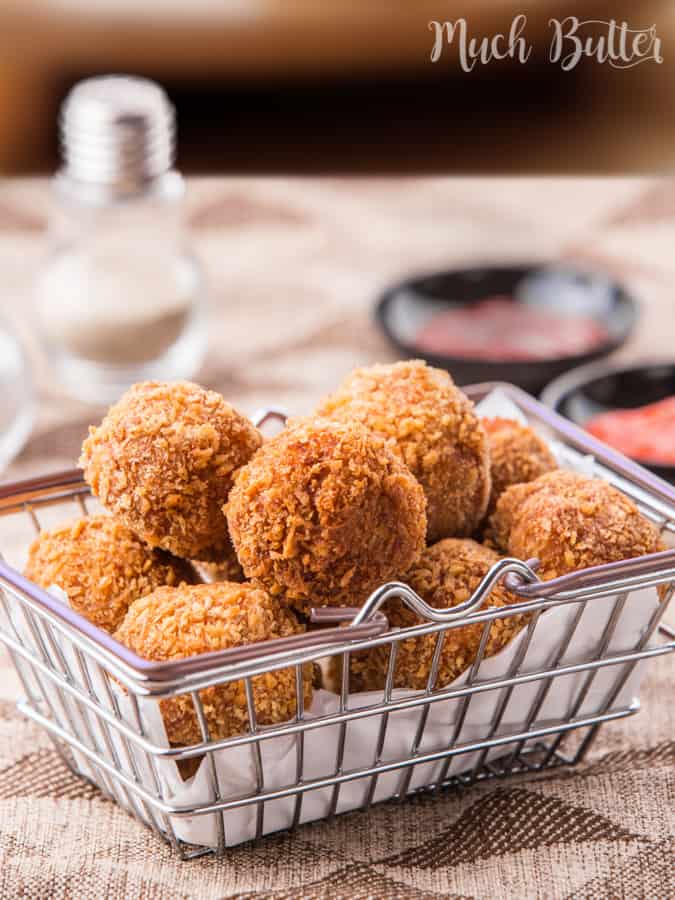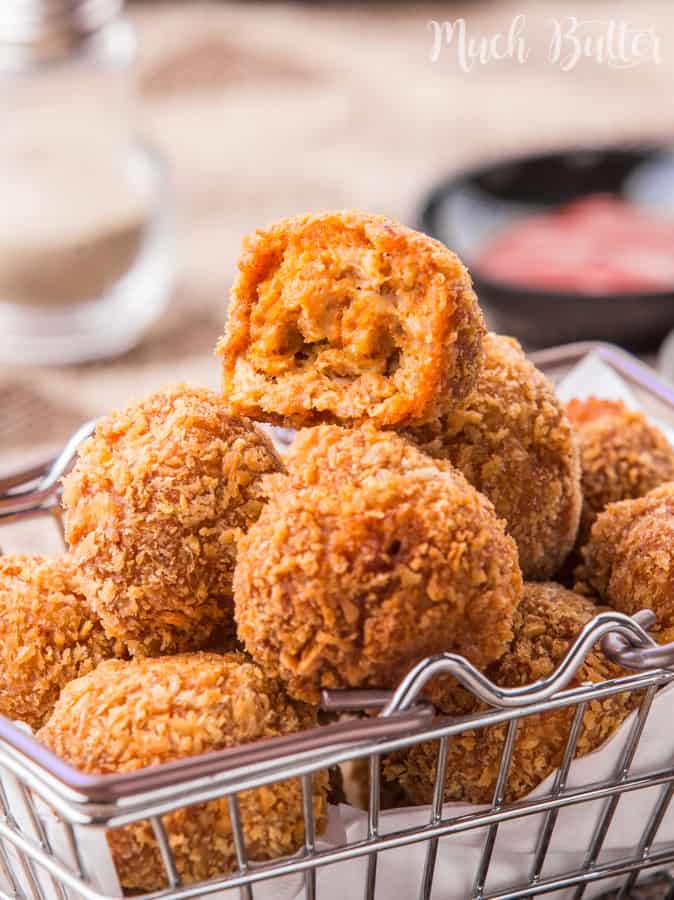 That's all I can share for you, if you are interested in cooking it please try it and let me know in the comment. Thank you!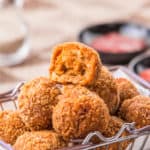 Spicy Chicken Balls
Ingredients
Chicken Batter
500

g

Chicken thigh

4

tbsp

Panko breadcrumbs

1

tbsp

Flour

1

tbsp

Chili powder

1/2

tbsp

Onion powder

1/2

tbsp

Garlic powder

1/2

tbsp

Chicken seasoning

1

tsp

Salt

1/2

tsp

White pepper

1

Egg
Breading: Flour Mixture
4

tbsp

Flour

1/4

tsp

Salt

1/8

tsp

White pepper

1/4

tsp

Chicken seasoning

1/2

tsp

Chili powder
Instructions
Discard the bones and skin from chicken thigh. I get about 430g full meat. Grind with food processor but don't be too smooth so there will be some chicken texture in the chicken balls.

In large bowl combine ground chicken thigh and all Chicken Batter ingredients until evenly distributed.

In different plate combine all ingredients in Breading: Flour Mixture.

In different plate combine all ingredients in Breading: Egg Mixture.

Shape about 1/2 tbsp chicken batter into a ball. Coat the chicken ball respectively with flour mixture, egg mixture and then panko breadcrumbs. Do the same with the rest of the chicken batter.

In a pan, heat the cooking oil over medium heat.


Fry the spicy chicken balls until nice and golden.


After the spicy chicken balls are cooked, rest it on a cooling rack to remove excess oil.

Love chicken? Try another chicken recipe from Much Butter