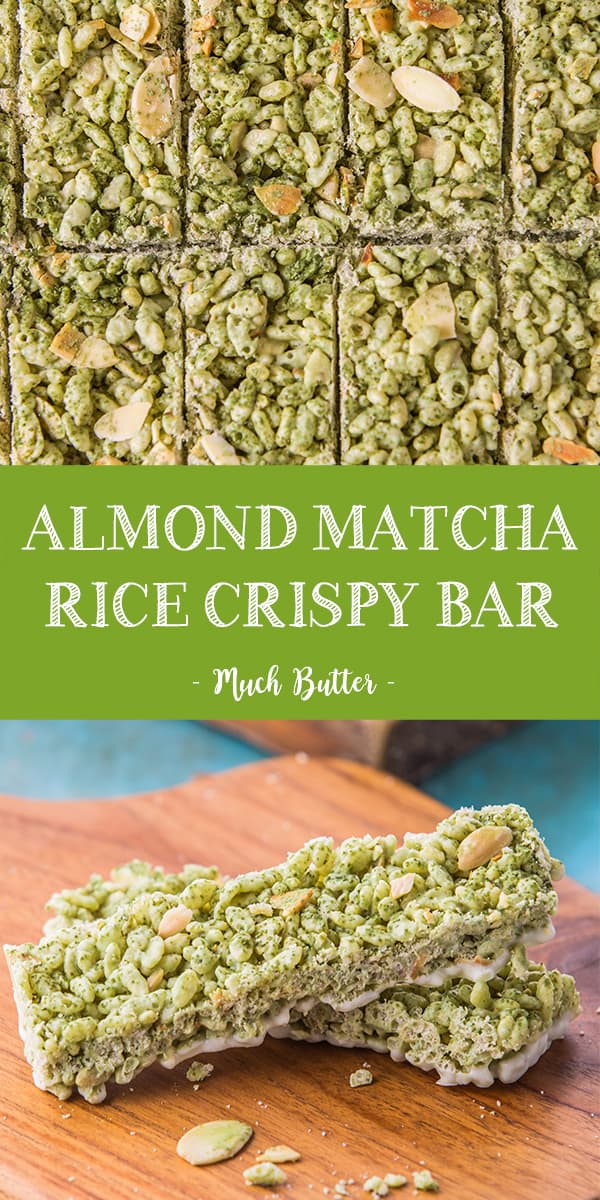 Almond Matcha Rice Crispy Bar is so simple to make!
Happy weekend everyone! When I used to diet someday my sister Hani came home and bring her new creation. She named it Almond Matcha Chocolate Bar. She used oat at that time but now I used rice crispy instead because I like crunchy texture, so I name this recipe Almond Matcha Rice Crispy Bar.
This bars are suitable to eat alongside with milk and hot tea in the morning or afternoon. For you who are a sweettooth will love this Almond Matcha Rice Crispy Bar.
Some tips when you will make this Almond Matcha Rice Crispy Bar:
When you melt the white chocolate make sure any moisture do not touch the melted chocolate.
Be careful when you cutting the bar because it break easily. Use serrated knife.
You can make it easily because it's only need four ingredients.
The techniques are easy, you just need melt the chocolate and toss all the ingredients together. Very easy right?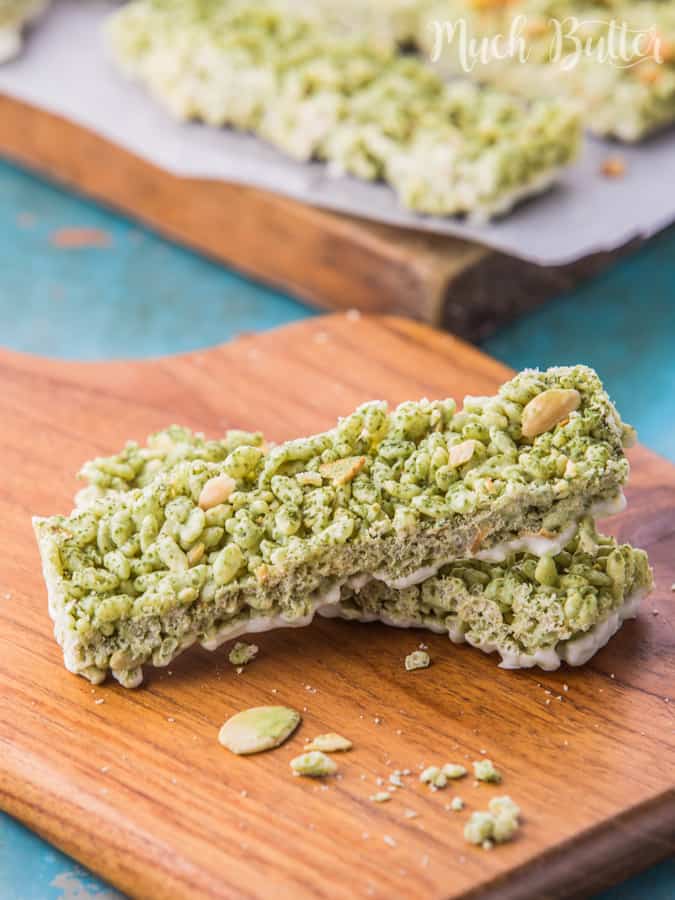 Lets make it! If you make for your family be sure to share in the comments or tag our instagram.
WATCH THE TUTORIAL VIDEO FOR THIS RECIPE
Almond Matcha Rice Crispy Bar
In the freezer
25
minutes
Ingredients
125

g

Rice Crispy

275

g

White Chocolate

divided

3,5

tsp

Matcha Powder

divided

50

g

Sliced Almonds

Salt
Instructions
Toast almonds with low heat until golden brown. Reserve about 2 tbsp to another bowl for garnish. Set aside.

Melt 200g white chocolate by bain marie. When all white chocolate has melted, add 3 tsp matcha powder and stir until combined.

In large bowl combine rice crispy, white chocolate mix, almonds, and salt.

Coat a sheet pan with parchment paper. Transfer the rice crispy mix onto sheet pan. Flatten the rice crispy mix layer.

Garnish with almonds and 1/2 tsp matcha powder.

Store in the freezer for 15 minutes until the chocolate harden.

Melt 75g white chocolate by bain marie. Store on a flat plate.

After 15 minutes, take the baking pan from the freezer. Cut into 16 pieces.

Coat every bar with melted white chocolate in the bottom. Transfer to parchment paper. Store in the freezer for 10 minutes.
Recipe Notes
Baking pan I use is 30cmx40cm.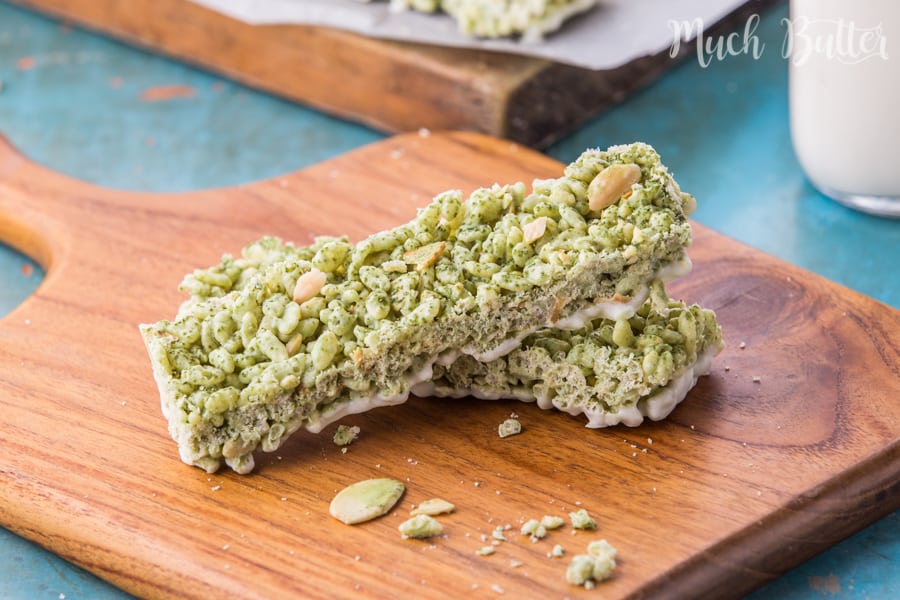 OTHER RECIPES WITH MATCHA