Crème Caramel Pudding is a classic chilled dessert that is very soft and creamy with a melt-in-your-mouth sensation. made with milk, sugar, and eggs. It is a light velvety texture and tastes fantastic. Try and enjoy it for yourself!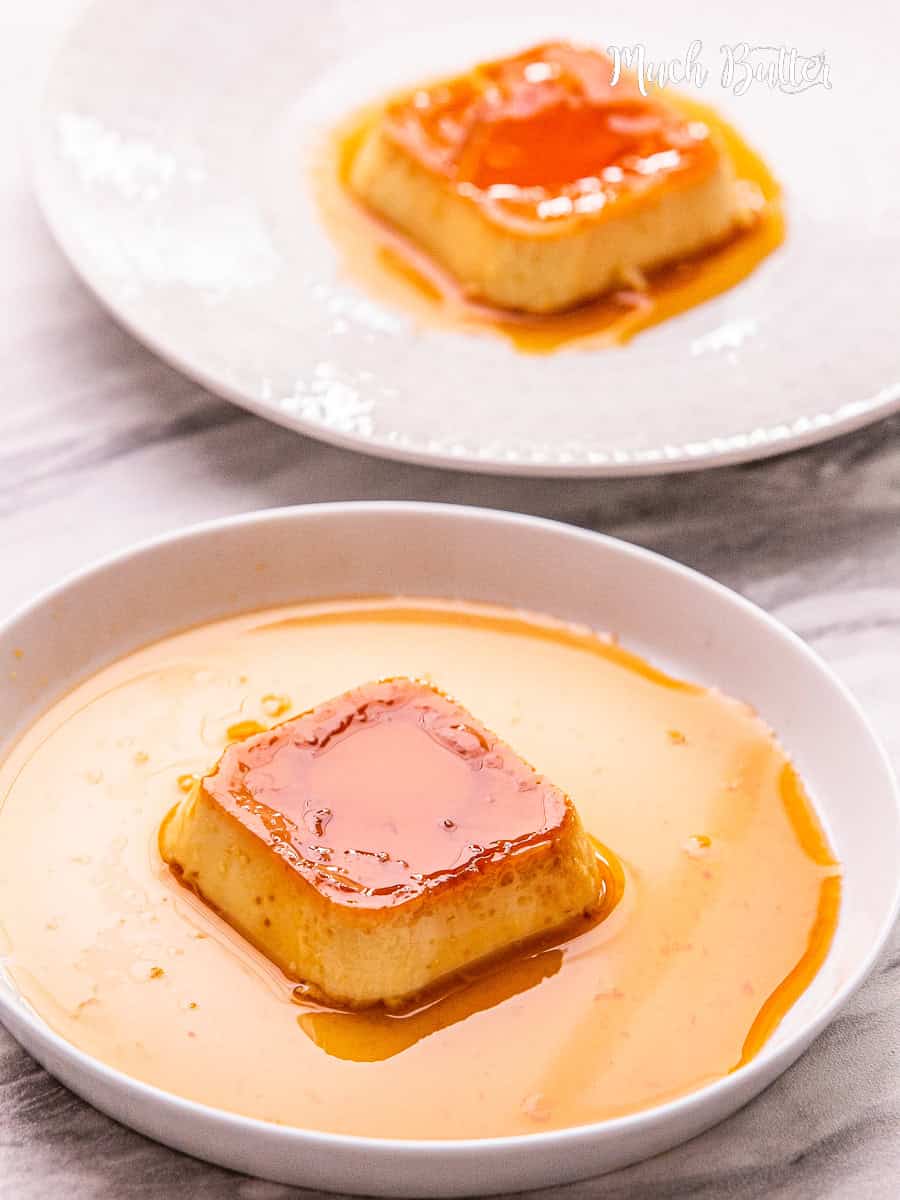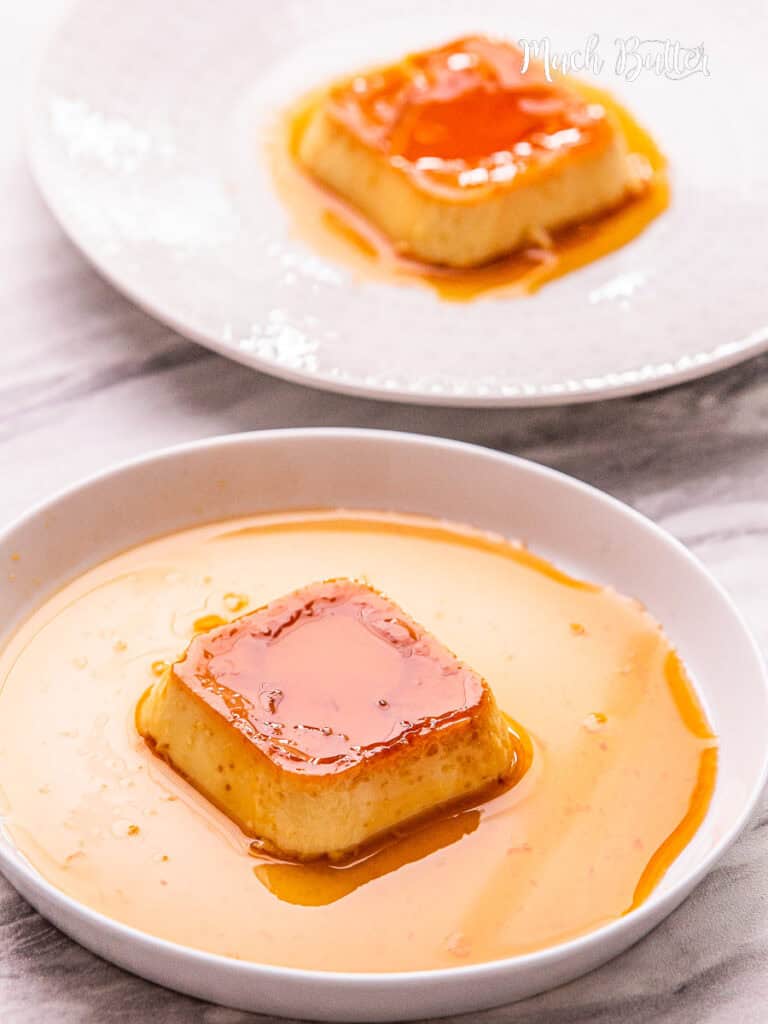 Calling all dessert lovers! If you're looking for a dessert that's a guaranteed crowd-pleaser, look no further than caramel pudding. This sweet treat is the epitome of deliciousness, with its velvety smooth custard and the tantalizing taste of caramel that will have you swooning. Picture yourself scooping up a spoonful of this creamy delight, savoring the rich and sweet flavors that mingle together in perfect harmony. It's the kind of dessert that brings smiles to faces and fills your heart with happiness.
Dessert Inspired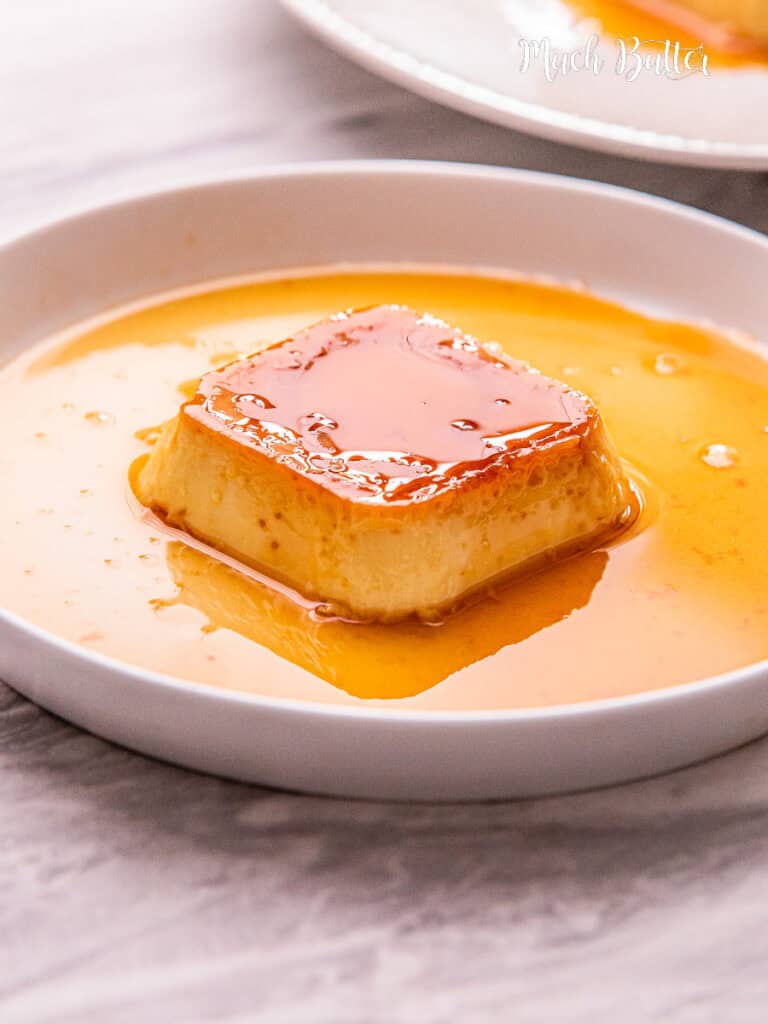 Last week, My friend and I celebrated her birthday party, so we went to a Japanese Restaurant all you can eat restaurant that specializes in beef. Their beef was absolutely amazing. But at the end of the eating session, I can't take any more meat my stomach is already very full until I can't even walk at that time lol like we need some 15 minutes of spare time first. Before we're leaving the restaurant, the waitress offering with their last dessert, because we thought it could be refreshing, so my friend instantly nodded her head.
Not so long, for about 3 minutes the waitress came and gave us the milk pudding, skeptically we scoop one rolling our eye, OMG this is so simple but head-turning pudding. I don't know why but the smoothness, melt-in-our-mouth sensation. It is very perfect closing after eating a bunch of beef.
I convinced myself, I need to make this pudding at home,  not really similar but I'm gonna make classic crème caramel pudding first, one time I will make milk pudding inspired by a famous Japanese restaurant namely Gyukaku (perhaps)
So today, Get ready to treat yourself to a spoonful of pure deliciousness with caramel pudding! This dessert is all about indulgence and heavenly flavors. Imagine diving into a bowl of smooth, creamy custard that's been infused with the luscious sweetness of caramel. Every bite is like a little taste of paradise, with the caramel sauce hugging the custard in the most delightful way. So a million yes, you should make it once at least, let's make it today!
Ingredients of Crème Caramel Pudding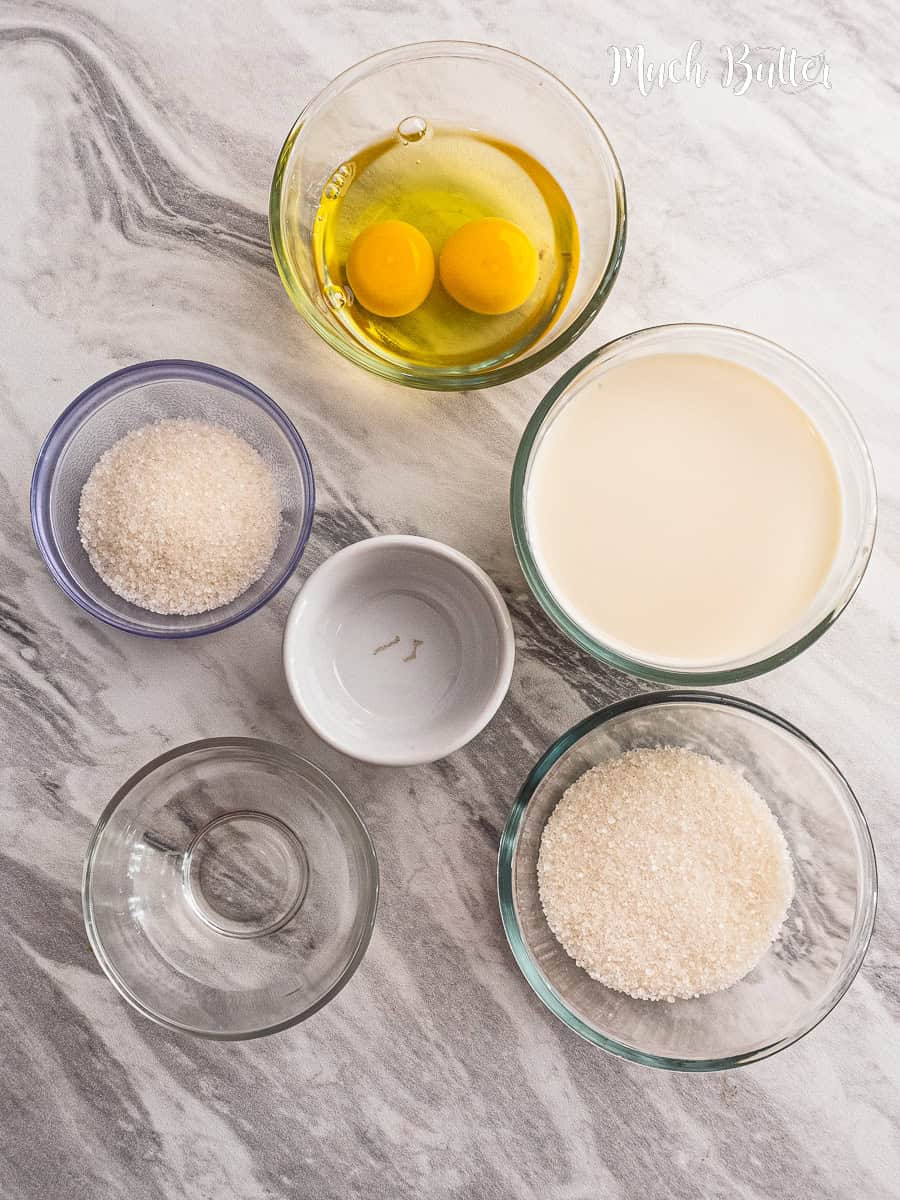 Pudding
Milk– The main source of creaminess, serves as the base liquid for the pudding. It adds moisture and richness to the dessert, resulting in a creamy texture.
Granulated Sugar– provides sweetness. It also helps in achieving the desired consistency and texture of the pudding.
Egg– acts as a binding agent in the pudding. They add richness and help in setting the custard. The proteins in eggs coagulate during baking, giving the pudding its structure
Vanilla Essence– It enhances the taste of the pudding, giving it a delightful aroma. added for flavoring
Caramel/ Creme Brulee
Sugar– it is caramelized to create a rich and sweet caramel sauce. When heated, sugar melts, changes color, and develops a distinct caramel flavor.
Water– It helps in creating a smooth and liquid caramel consistency. water add to aid in dissolving and melting the sugar evenly.
How to Make Crème Caramel Pudding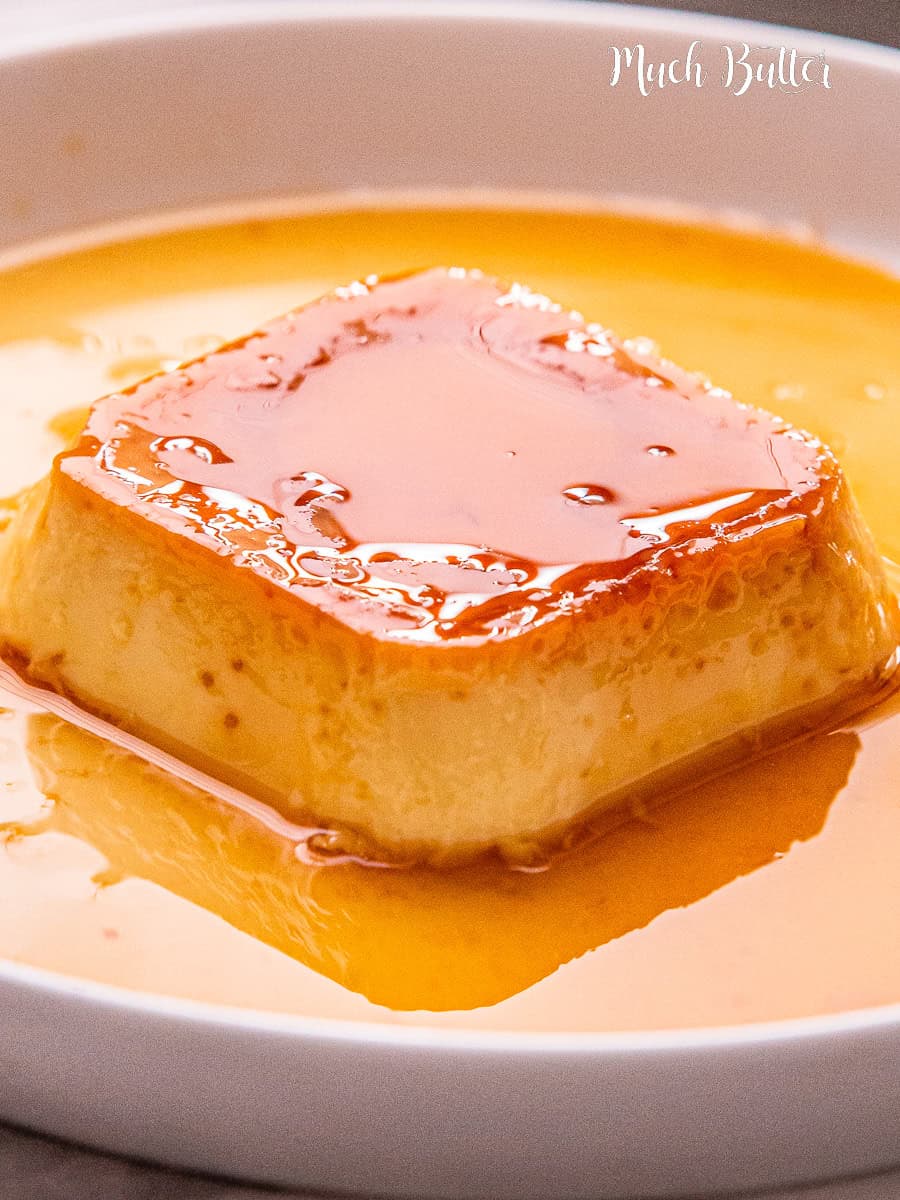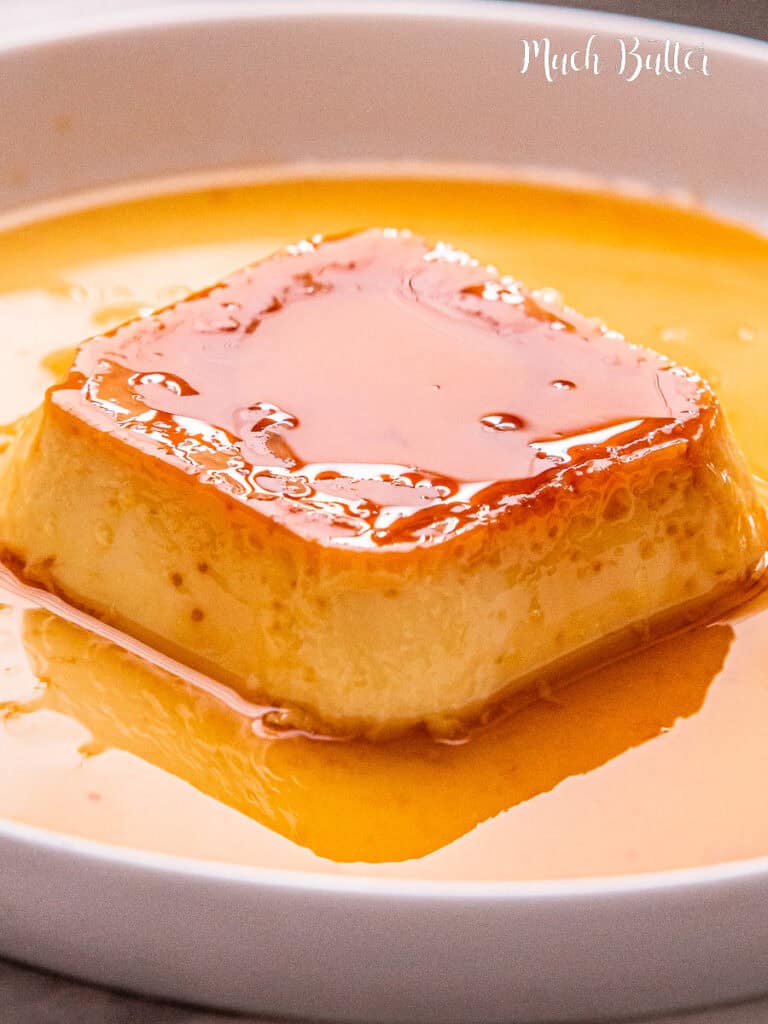 To create a delicious caramel pudding, follow these step-by-step instructions. Begin by preheating your oven to 180℃.
In a pot, warm the milk along with granulated sugar over low heat until the sugar is completely dissolved. Allow the mixture to cool slightly. This step ensures that the sugar incorporates smoothly into the milk.
Next, whisk the eggs thoroughly in a separate bowl. Gradually add the milk mixture and a dash of vanilla essence to the beaten eggs, continuously whisking to ensure proper blending. This step combines the flavors and creates a smooth custard base. For a velvety texture, strain the mixture twice to remove any lumps or impurities. Set the mixture aside.
Making Caramel
To prepare the caramel, take a non-stick pan and place it over medium heat. Add granulated sugar and a little water to the pan, stirring gently until the sugar melts and turns a rich, golden brown color. Be careful while handling the hot caramel.
Once the caramel is ready, carefully pour it into a cup or ramekin, ensuring an even coating along the bottom. Then, pour the prepared pudding mixture over the caramel.
To bake the pudding, create a water bath by placing the cups or ramekins in a larger baking dish filled with hot water.
This gentle cooking method ensures even heat distribution and prevents the pudding from curdling. Place the water bath in the preheated oven and bake for approximately 35 minutes, or until the pudding is set and slightly jiggly in the center.
Once the pudding is baked, remove it from the oven and allow it to cool at room temperature for a while. Then, transfer the caramel pudding to the refrigerator and let it chill for about 1 hour to enhance its creamy texture and flavors.
Finally, when the caramel pudding is thoroughly chilled, it is ready to be served. Gently invert each cup or ramekin onto a dessert plate, allowing the luscious caramel to cascade over the pudding.
The chilled caramel pudding is now ready to be enjoyed as a delectable dessert that will delight your taste.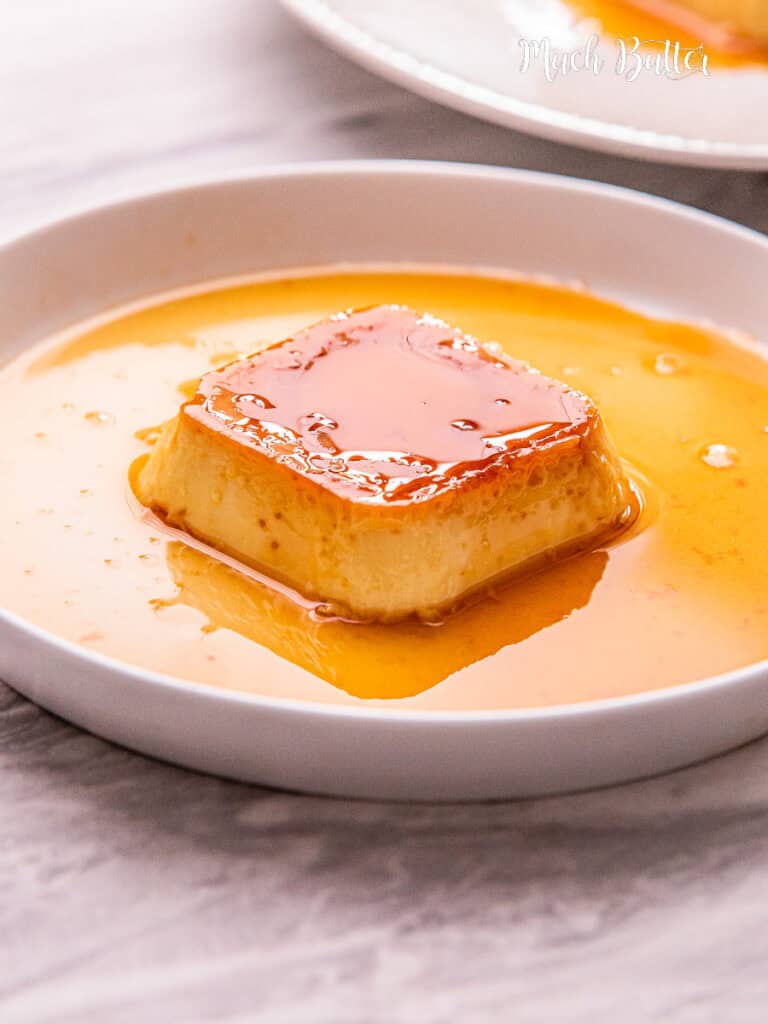 Check these out for other pudding recipes;
Don't forget to try this recipe, let me know if this recipe works and be your favorite menu to cook. You can save this recipe with sign-up for my email list! please leave a star rating and a review in the comment section further down the page. I always appreciate your feedback.
Also, you can follow our Pinterest, and Instagram, and Youtube channels for the up-to-date menu. See you on the other menu recipe friends!
Thank you, your supports are so much appreciated 💕
Written by Silni Asfia
Crème Caramel Pudding
Ingredients
Pudding
1

cup

Milk

3

tbsp

Granulated Sugar

2

Egg

1

tsp

Vanilla Essence
Caramel
5

tbsp

Granulated Sugar

2

tbsp

Water
Instructions
In a pot, warm milk with a granulated sugar until the sugar is dissolved. Let it cool.

Whisk the eggs, then add milk mixture and vanilla essence. Mix until well combined, then strain the mixture twice. Set aside.

To make caramel, in a non stick pan over medium heat, melt the granulated sugar with water until it turns brown. Pour the caramel into a cup, then pour pudding mixture over it. Bake pudding using a water bath technique for approximately 35 minutes.

Chill the caramel pudding in the refrigerator for about 1 hour before serving. Enjoy!