Fruits shaved ice milk is refreshing yet creamy summer dessert. Inspired by Korean dessert (bingsu), it's easy to make at home.
Let's make quick and simple dessert inspired by popular Korean dessert called bingsu or bingsoo, in English we call it shaved ice. The dessert originally is red beans shaved ice or patbingsu.
Patbingsu is a very popular dessert at Korean cafe. There are many varieties of patbingsu nowadays. Some popular flavors are green tea patbingsu, strawberry patbingsu and chocolate patbingsu.
In my town there is a cafe that sells bingsu that I and my sisters love. From the presentation and the ingredients they use, I think it is very simple and easy.
You also can use any topping as you want. Therefore If we can make it at home, why don't we make it ourselves, right?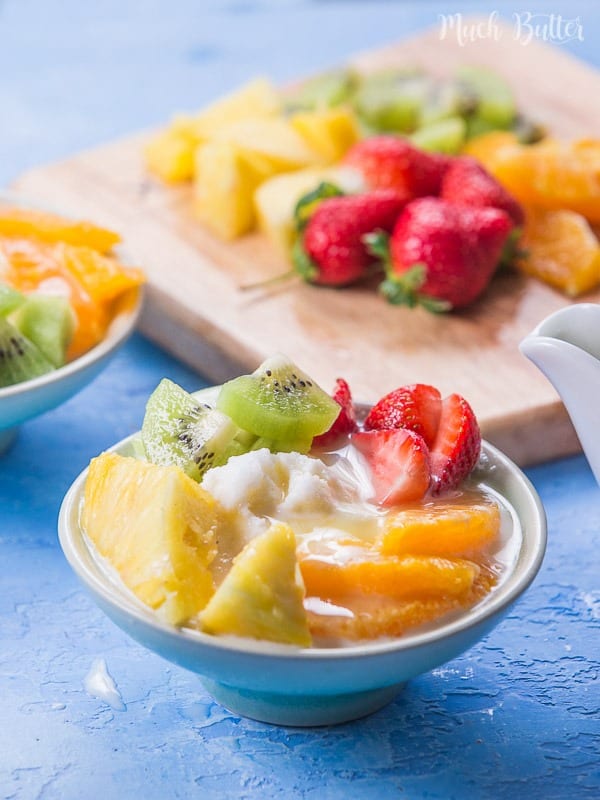 In this recipe I will make fruit bingsu or fruits shaved ice that is refreshing yet creamy. The creaminess is come from frozen milk rather than plain ice.
For the fruits, I use are strawberries, pineapple, kiwi, and sunkist orange. It's so colorful and pretty like rainbow.
I love the colors and really enjoy making and eating this dessert. I hope you try and enjoy making it at home as I do!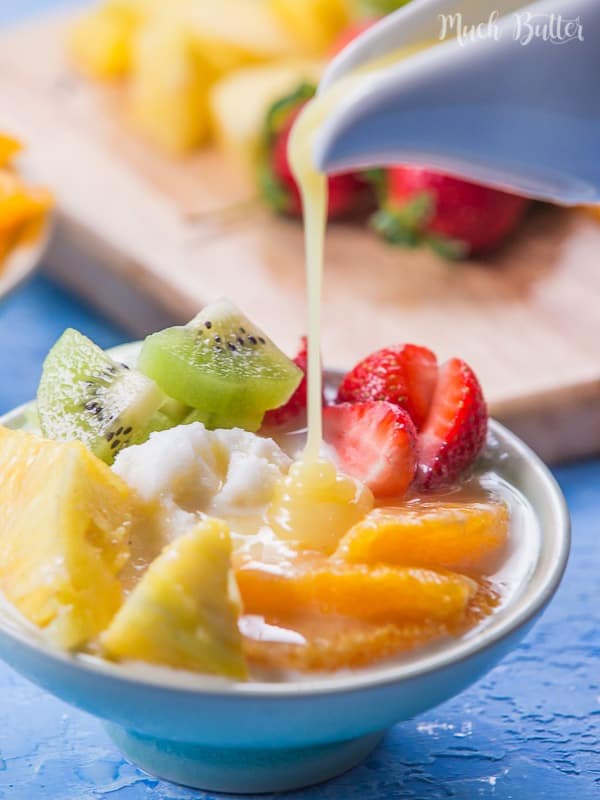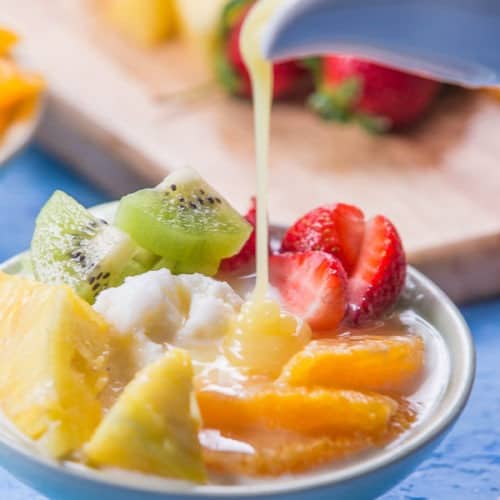 Fruits Shaved Ice Milk
Ingredients
1

L

Frozen milk

1

Kiwi

1

Sunkist

8

Strawberries

1/4

Pineapple

Sweetened condensed milk
Instructions
Peel kiwi, sunkist and pineapple, then cut all the fruits into a bite size.

Crush milk ice cubes using food processors until smooth.

Place the shaved ice milk into a small bowl then garnish with all the fruits.

Drizzle with sweetened condensed milk as you like.
Recipe Notes
You can froze the milk in ice mold 1 day before make this recipe.